They say a child's brain is like a sponge. They can learn what you teach them very quickly. They are also very good at copying what they see the adults do. Just take for example, the adorable video featured below! This clip features a little boy hanging out with his grandfather. But what happens in the next few seconds will leave you in stitches.
Kids have a unique yet special bond with their grandparents. They love being spoiled by them, don't they? They also love laughing together at literally nothing. It's like they bring out their grandparents' childish side. And this granddad in the video is the perfect example. When he laughs, his grandson can't help but join in. But that makes the older guy laugh even more. Their laughter goes on for over a minute and it's the cutest thing ever.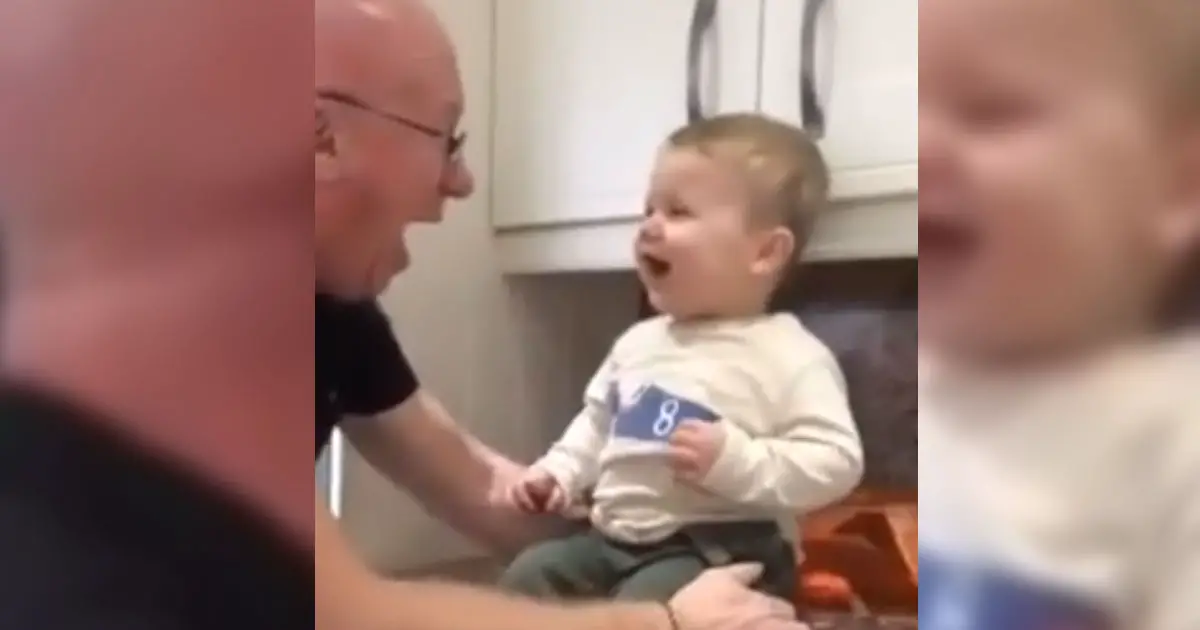 Watch this adorable video below and share what you think in the comments section!
Please SHARE this adorable video with your friends and families!