Social media, these days are a great way to find new hacks. Especially users on TikTok are known for their easy and quick recipes. One viral trend after another will save your precious time. It's not just food recipes. We can witness dozens of DIY that can even avoid unwanted spendings.
One recent viral sensation that is taking the internet by storm is "twisted bacon."  If you believe in breakfast being the most important meal of the day. Which necessarily is not a fact. But if that's your belief. Waking up to crispy bacon on any morning doesn't get better than that. You must have heard of the oven method. This is even crunchier.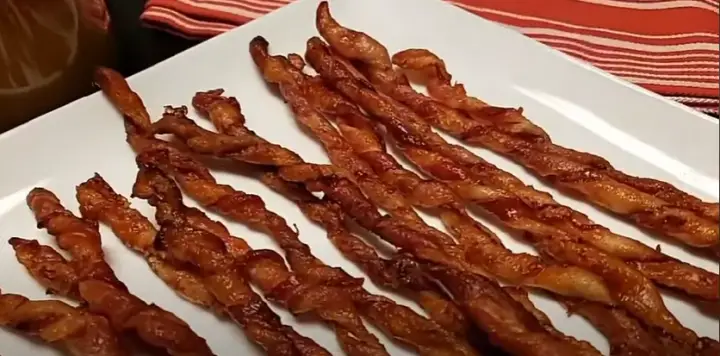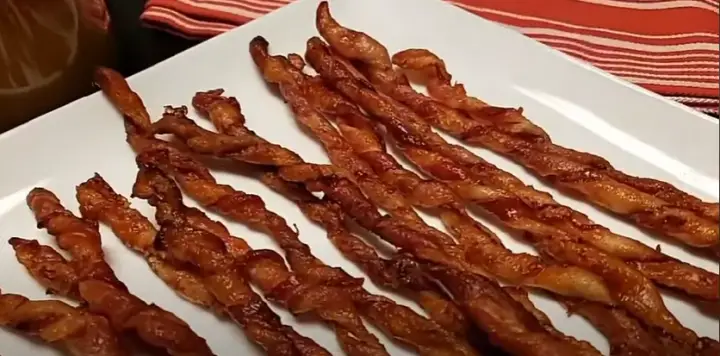 As in the name, you need to twist the bacon one after another and align them over a parchment paper. It almost looks like Twizzlers, and that's what we are going to achieve. Once that is done, hop them in the oven for 20 minutes at 350 degrees.
After the timer is off, flip the delicious looking and smelling and place them back in the oven. I know it is difficult to fight the temptation. But just a few minutes more, then you will be able to enjoy the scrumptious bacon ever.
Watch the short clip below and please leave us a Facebook comment to let us know what you thought!
Kindly share this recipe with your loved ones as well.