There's just something about kids and puppies together that makes you want to grin. Whether they are frolicking on the ground playing or having a serious conversation, the innocence and cuteness can be overwhelming. Well here's a short clip showing just that.
The clip below has a toddler holding a bag of snacks for himself along with his two best friends, a Weimaraner and a Dachshund, looking expectantly at the bag. Both of these breeds make wonderful family companions, especially for kids who love to cuddle and play.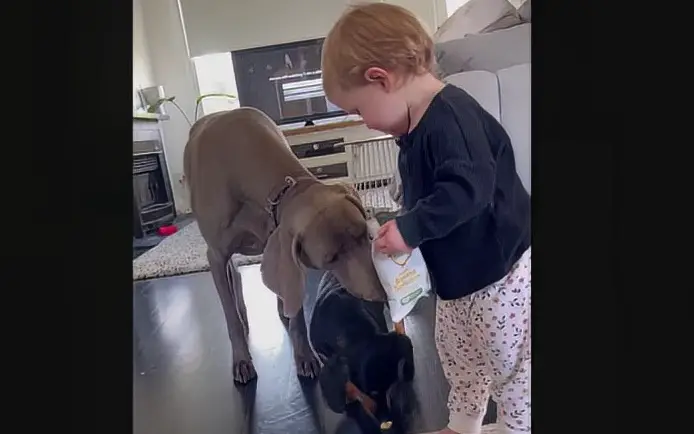 In this case, you can almost hear them saying, "Hey, what about us? Aren't you going to share?" Well apparently the little boy does in fact hear their thoughts because that's exactly what he does. This is so precious I had to share it–I love it and think you will too!
Watch the short clip below and please leave us a Facebook comment to let us know what you thought!
Don't forget to hit the SHARE BUTTON to share this video on Facebook with your friends and family.