Animal videos are some of the cutest on the internet and this one proves the point. The little daughter is one of the cutest animals you've ever seen and her "argument" with Dad is priceless.
This clip shows the father beagle, Leo, having a spirited "conversation" with his daughter, little Lilly. Leo is a social media star in his own right with 91,000 followers on YouTube and many more on Instagram, all of whom think he's the greatest.
But Lilly is not ready to concede that father knows best. She stands her ground, goes toe to toe with him and even occasionally knocks Leo back on his heels.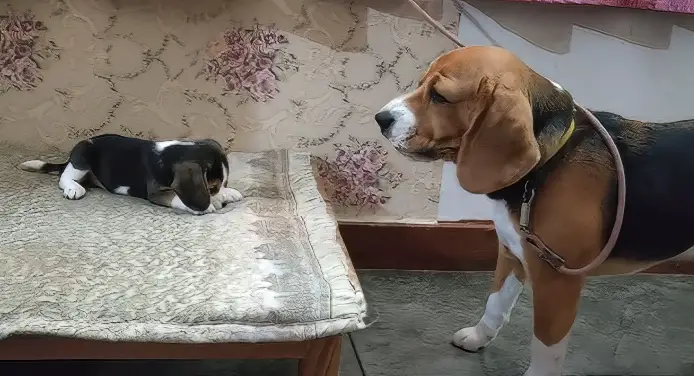 This little clip is both heartwarming and hilarious. Watch the two beagles "argue" it out and see which one you think wins–this is so adorable.
Watch the full video below and please leave a Facebook comment to let us know who you think won the argument!
Please SHARE with your friends and family!