All sorts of food may be characterized as possible choking hazards to infants. Sometimes, even the most unlikely kinds can cause choking especially to babies below one-year-old. As babies, this age still cannot properly control their food consumption and will definitely put anything in their mouths. In this CCTV footage from Palm Beach Gardens mall in Florida, a mother was seen in panic as her 14-month-old baby had chocked on a chicken nugget.
A woman identified as Ana Graham had the most terrifying experience at the mall when a supposedly fun day went instantly wrong. As seen on the security camera footage, Ana and her two kids were having a quiet meal at the food court when she suddenly noticed that there was something wrong with her 14-month-old baby Lucia. She immediately swooped the baby off her stroller trying to figure out the problem. She then panics when she realized that the baby was apparently chocking from eating her food. At this rate, she tries striking the infant's back in hopes to unclog her airway, but to no avail, she then started yelling for help.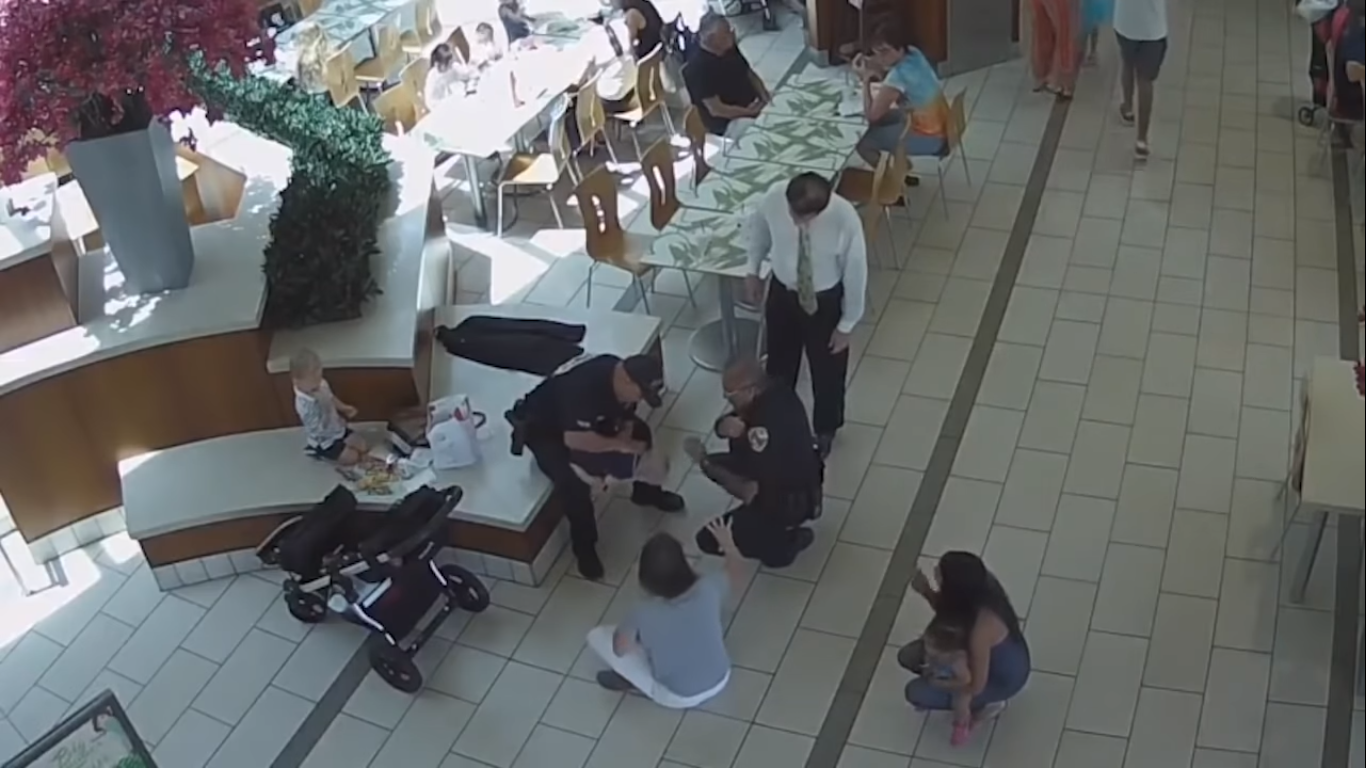 People quickly gathered around her trying to help the infant but nobody seems to know what to do. Good thing there were two police officers nearby that immediately responded to the scared mother's call for help. Officers Robert Ayala and Rafael Guadalupe quickly came to the infant's rescue. One of the officers grabbed the baby, positioned her facing down and started hitting her back to knock the blockage loose. He repeats it for a few minutes then strikes a bit harder as the infant's face started to change color. The mom was seen crying as she feels helpless while her baby is in such a terrible situation. A minute later, with the officer's successful efforts, the food pops out and the baby was then able to breathe.
All thanks to those fast-acting and helpful officers, Ana's baby was saved and is now out of harm's way. Watch the terrifying footage below.
What can you say about the officers' fast response? Leave a comment below and please share this story with everyone!