Meet Armand Foisy. This man knows how important it is to treasure each and every moment spent with his family, especially his 101 year old mother. The clip below features one of these special moments. You are going to melt when you see this beautiful video. And it just might bring tears to your eyes too! This amazing family footage is no doubt one of the most amazing things I have seen today! Wait till you check it out for yourself!
Armand and his mother were out on the road when it started snowing. So they decided to stop some few kilometers out of the town to check it out. But just when the man decided it was time to get back on the road again, his sweet mom stepped out of the vehicle and started playing in the snow! And it is seriously one of the cutest thing ever! This adorable lady surely knows how to enjoy the little things in life! We all could learn something from her!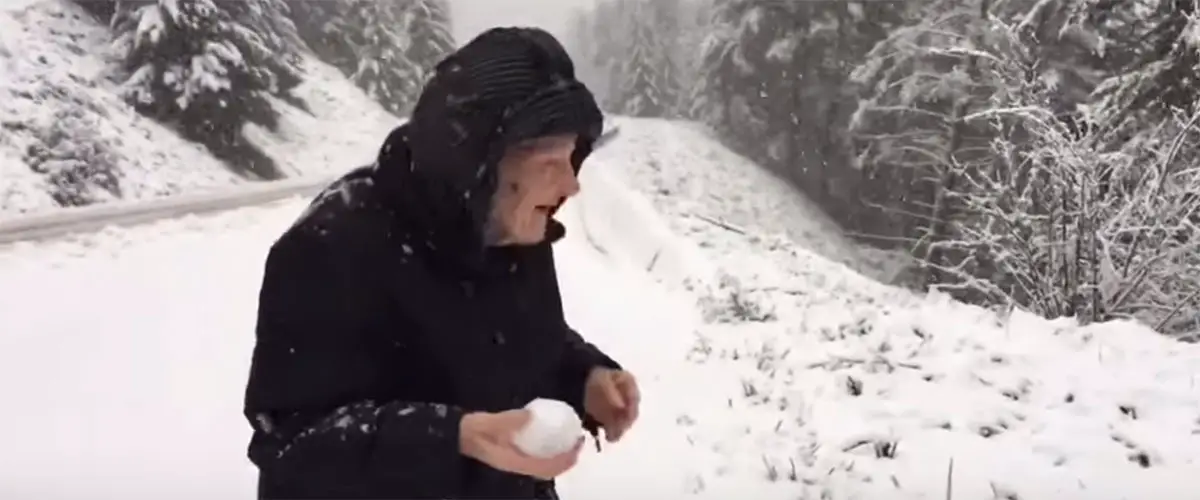 This precious elderly woman is going to steal your heart. If you are having a bad day, you have come to the right place! Watch this heart-warming moment in the video below! Did this make you smile? Feel free to share your thoughts with us in the comments section!
Don't forget to SHARE this amazing video to your family and friends!!