Antonio Banderas and Sarah Brightman paid a tribute to Andrew Lloyd Webber on his 50th birthday. The duet was an unexpected one. And, we surely did not know that Hollywood heartthrob Antonio knew how to sing!
The performance took place in Royal Albert Hall. The crowd was full of friends, families, and A-list celebrities. At first, Sarah Brightman puts forth a beautiful song from Phantom for her ex-husband Lloyd. While she is singing, an unexpected guest joins her and starts performing.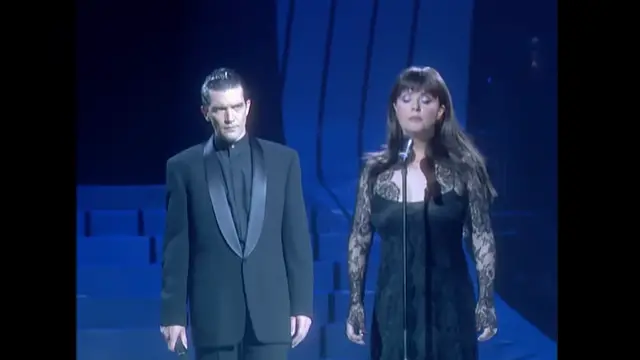 Everyone in the crowd is shocked after Antonio's entry. His performance and amazing vocals left everyone by surprise even more. The duo performed incredibly. And, we must say that the tribute was paid perfectly to the legendary composer.
Thankfully, we were able to watch this performance from our home through the internet. Watch the full video below!
Please SHARE with your friends and family!