Animals love every single thing given by humans. Whether it is an available tool of yours or any playing instruments. They appreciate it and enjoy it around. Reusing items is an excellent way to take the environment towards sustainability as well.
The national park, based on the U.S.A, collects unused toys, keyboards, and training tools for the animals. This national park is treating the caged animals properly. The small video of the cool bunch of Otters playing the piano keyboard has captured millions of attention.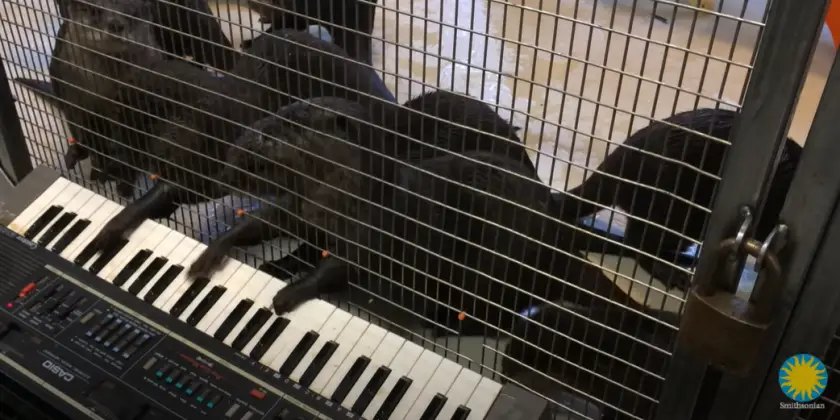 No matter this video has collected 2 million views. The Otters in Smithsonian National Park are playing a piano keyboard with their own claws. The park has provided donation tools to Otters. Therefore, Otters can play or sit back and observe. Without resting, these little munchkins played it turn wise.
It is entertaining to watch the keyboard jams performed by Ottars graciously.
Don't forget to SHARE this amazing story with your friends and families!