Here's a video that's a bit of a shocker given the identity of one of the participants. We've all seen videos of rude people on airplanes and the term "Karen" has even been coined to describe women who appear to be entitled and try to make their own rules. Well here's one where the woman in question is a former professional cheerleader and actress–which isn't going to help her case.
The woman in the altercation is realtor Patricia Cornwall who at one time went by the stage name Patty Breton and appeared on shows like Baywatch and Married With Children. After going to the bathroom, she was unable to get to her seat and that's where the big problems started.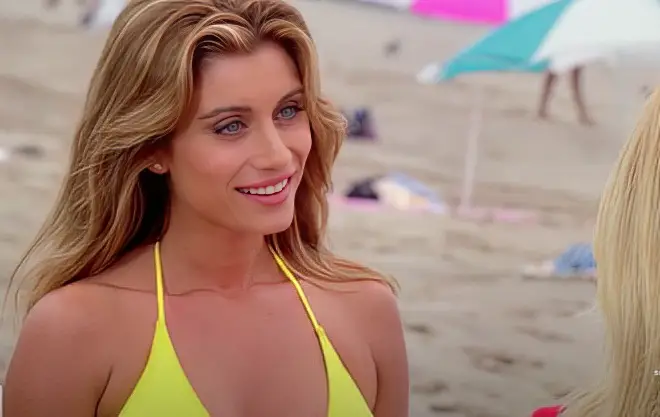 The former actress got into trouble quickly when she started trying to get Russell Miller, 69, in one of the nearby seats to don a mask. When he refused, a verbal altercation ensued and after he called her a "Karen" and another mean name, she spit on him and slapped him in the face.
When the plane landed, she was arrested by the FBI and taken into custody. Watch the full video below and please leave us a Facebook comment to let us know what you thought!
Please SHARE with your friends and family!