In 2014, Angelina Jordan won millions of hearts and became the winner of Norway's Got Talent at the age of seven (seven!). The little child prodigy sang some of the most challenging songs like "Fly Me to the Moon," and "Gloomy Sunday," and won the competition along with the hearts of millions.
Six years later, she was back on the Got Talent stage competing for an even bigger prize, America's Got Talent Champions. Here, the winners of Got Talent from all over the world compete for the coveted champion title. And Angela is one of them.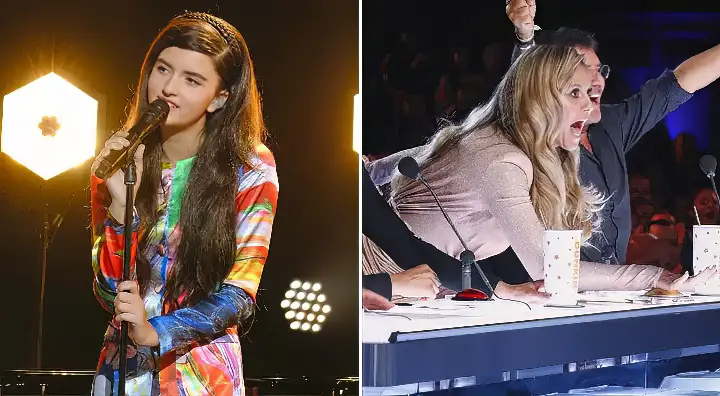 Heidi Klum introduces Angela to everyone and gives a bit of her previous background. She tells everyone that she's there to impress Simon, who is a legend. And on cue, she begins to sing. Angela performs "Bohemian Rhapsody" by Queen. And it is one of the most subtle and unique versions of the song anyone has ever performed.
At the end of the performance, the entire audience is in tears, and they give her a standing ovation. But after the judges give their verdict, Heidi stands up in the excitement and presses the Golden Buzzer. Watch the full video below and please leave us a Facebook comment to let us know what you thought!
Don't forget to hit the SHARE BUTTON to share this video on Facebook with your friends and family.