I'm sure you have all watched a lot of good singing performances but this video will surely touch your heart in a special way. I really wouldn't mind watching this masterpiece over and over again! This video shows an outstanding performance by Andrea Bocelli and Katherine McPhee singing "The Prayer". This performance was at the Mandalay Bay Hotel in Las Vegas, Nevada, in 2008.
Andrea is a world-renowned tenor whose specialty lies in Italian opera, although I have posted many articles about him including popular songs, Christmas carols and even singing an Elvis song.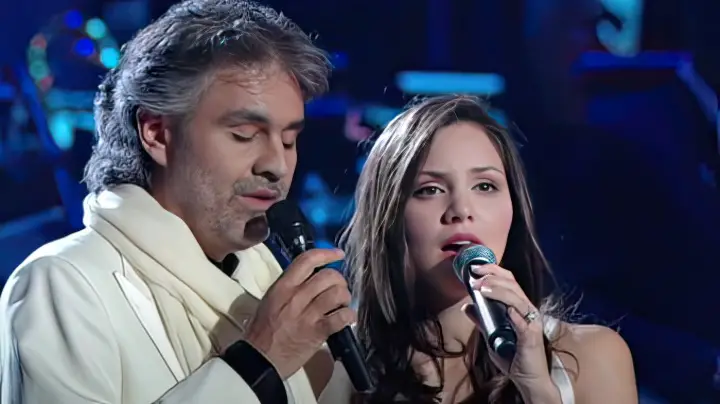 Katherine was the runner-up at the fifth season of American Idol. She also starred in the TV series Smash and had many other non-lead roles on TV shows such as Scorpion and in the movies. She also had the lead role of Jenna in Broadway's Waitress in 2018.
The most special part of this duet was the combination of Italian and English–it soars and make the entire performance incredible. This song was part of a one-night only concert by songwriter/producer David Foster with his friends and guests singing songs that he wrote. Watch the full video below and please leave us a Facebook comment to let us know what you thought!
Don't forget to hit the SHARE BUTTON to share this video on Facebook with your friends and family.