Andrea Bocelli is one of the most amazing singers in the world. He is an amazing opera singer, songwriter, and record producer. And people lots of great artists have said so many good things about Bocelli and his magical voice.
Bocelli's voice is so beautiful that Celine Dion has said: "if God would have a singing voice, he must sound a lot like Andrea Bocelli."  So you could imagine how amazing he sounds. But you would not believe that one of the greatest opera singers of all time is a big-time Elvis Presley fan. So, he decided to give tribute to the King of Rock and Roll in the most beautiful way.
Likewise, when famous singer and actress Reba McEntire sings, people can't help but admire her beautiful vocals. Andrea and Reba shared their amazing vocals when they collaboratively sang Elvis Presley's "Blue Christmas".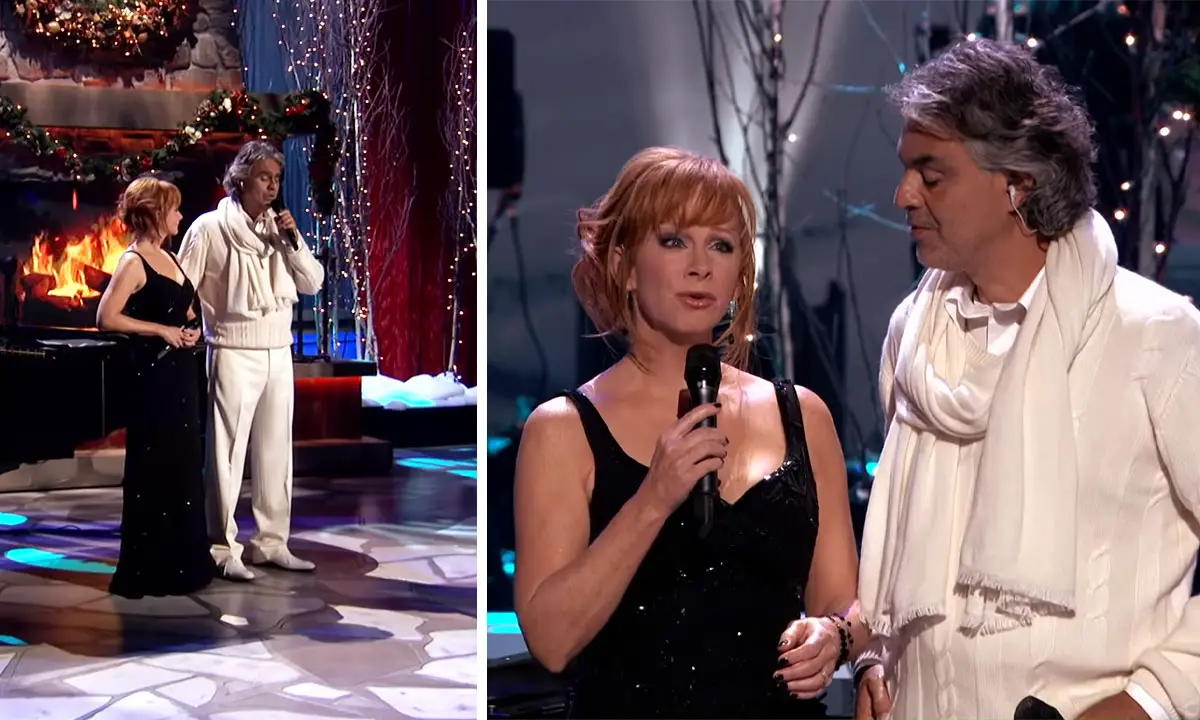 Usually, you would never imagine putting an opera singer with a country singer and sing Elvis Presley's song. However, Bocelli knows music best. And while some will say no one can sing this as well as the legendary Presley himself, Bocelli and McEntire's performance might make you think otherwise.
They bring alive the Christmas spirits and sound absolutely phenomenal while doing so. Their rendition is a must-listen! Watch the full video below and please leave us a Facebook comment to let us know what you thought!
Don't forget to hit the SHARE BUTTON to share this video on Facebook with your friends and family.