The world knows Andrea Bocelli as the blind tenor. His legacy remains far and wide all over the world. We've run a number of posts about him because everyone loves his singing.
Any song that he covers becomes an instant hit as people love listening to his enthralling voice. Likewise, when famous singer and actress Reba McEntire sings, people can't help but admire her beautiful vocals. Andrea and Reba shared their amazing vocals when they collaboratively sang Elvis Presley's "Blue Christmas".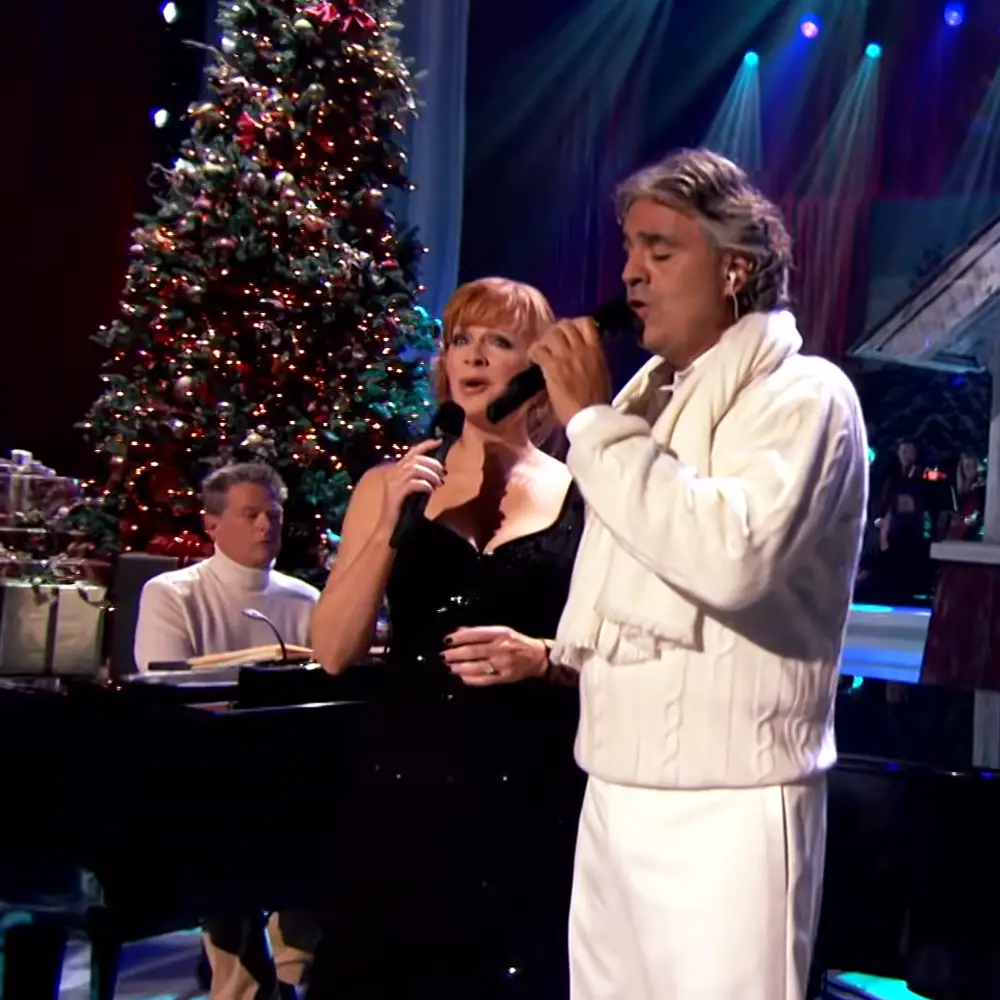 Now, it is fair to say that even singers cannot sing as well as the legendary Presley himself. However, Bocelli and McEntire's performance will make you think otherwise. They bring alive the Christmas spirits and sound absolutely phenomenal while doing so.
Their rendition is a must-listen! Watch the full video below!
Please SHARE with your friends and family!