Weddings are the best time for celebration and fun. It is a moment when a couple finally begins their life together and marks the beginning of their own family. One's wedding day is one of the biggest and most unforgettable moments of one's life. What makes it even more special is when it is shared with friends and family. And for Brandon and Sara, their family friend pulled off an epic surprise on their reception!
The couple's friend, Tammy, had said that she had a surprise up her sleeve for the couple. But little did they know how big of a surprise it was going to be. Usually, friends and family pull off flash mobs or song and dance performances. But for their special day, Tammy pulled out the big guns. She had contacted the country band Rascal Flatts, and asked them to play at the wedding. And they agreed!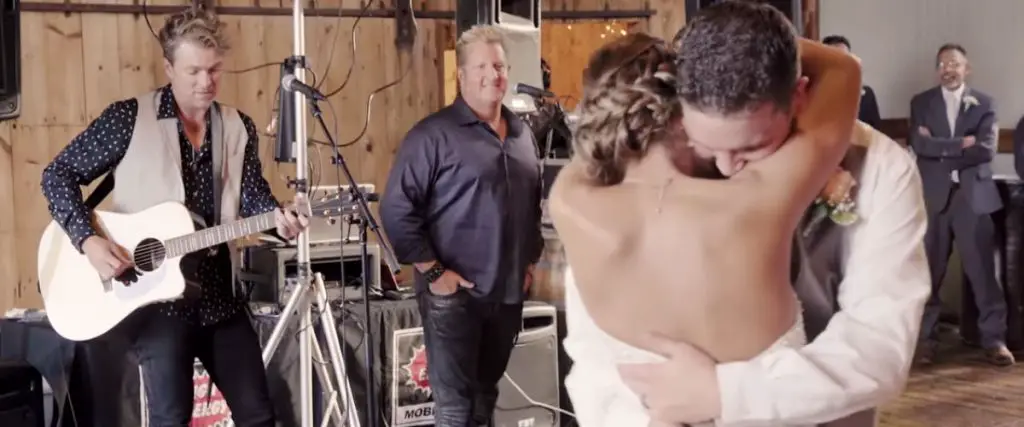 The band was only an hour away from the venue, so they decided to surprise the lucky couple. They drove all the way to Oshkosh, Wisconsin, to play for their first dance as husband and wife.
The couple couldn't believe their eyes when the band walked into the venue. They were totally surprised, and over the moon for such a great band to play for them. They must have been super happy with their friend Tammy! Watch the full video below and please leave us a Facebook comment to let us know what you thought!
Don't forget to hit the SHARE BUTTON to share this amazing video on Facebook with your friends and family.