We've seen some great dance acts on AGT and we've seen some great multi-media shows too. Here's an incredible act that merges the two into a fantastic act full of surprises and illusions that I'm sure you'll enjoy.
Kristi Sellars tells the judges she's going to perform a "pole dance,' and they are less than impressed. Simon Cowell rolls his eyes and looks to the ceiling, a clear sign he's not interested, and the rest are not expecting much.
Kristi, walks off stage and comes back with a small suitcase and you can see their interest (along with the audience's) perk up. But when "Hit the Road Jack" by 2WEI starts playing and it looks like the suitcase is just a prop for a traditional pole dance, people seem to be disappointed. Then she opens the suitcase.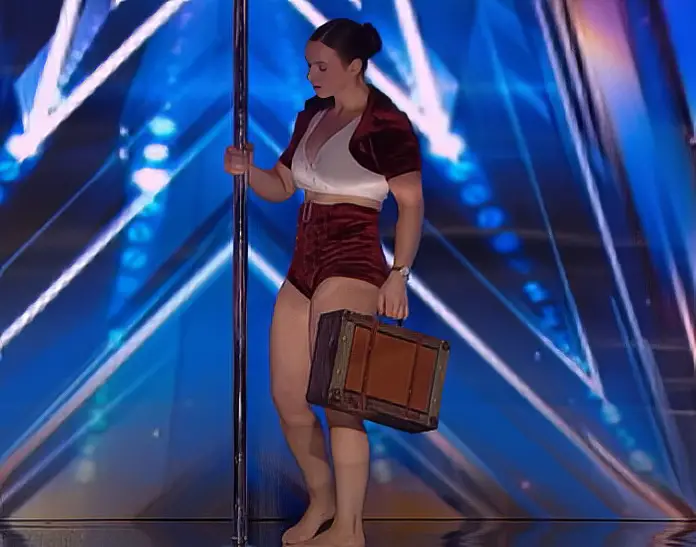 I'm not sure what I was expecting, but it was not the incredible show that ensued. The suitcase opens to a brand new world–the stage transforms to something incredible–and Kristi's routine becomes a symphony of synchronized dance, video, song and acrobatics.
You've truly never seen anything like this. Her precision in timing her dance to the video is impressive and it's visual eye candy you won't want to miss. Watch the video belowand please leave us a Facebook comment to let us know what you thought!
Don't forget to hit the SHARE BUTTON to share this video on Facebook with your friends and family.