It is not easy to trust anyone when you have been abused. Most animals react very much to trauma.
The same was the case for Nora the English Pointer. This cutie has seen a lot in her life. The dog really has not been through rainbows and butterflies in his life. Instead, he has seen a lot of struggle and a lot of abuse in his past. This is the reason why the dog was not able to trust anyone and showed a sense of nervousness and withdrawal toward his new owners.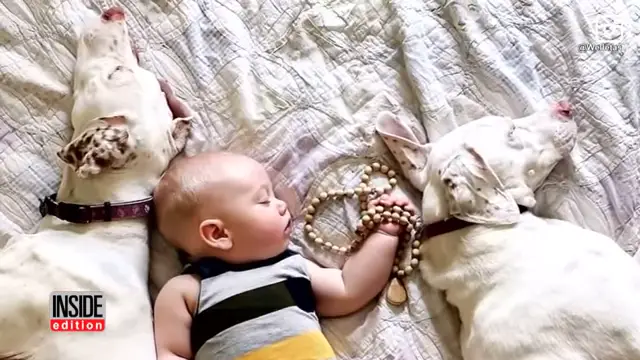 But this did not last long in her new home. When baby brother Archie came into Nora's life, he changed her life for good. The tiny baby really made a big impact on her life. The baby gave the dog a sense of comfort and trust and we bet it is because of the purity and positive aura that the baby gave the dog. This video will melt your heart in every way possible.
This is one of the best videos you will watch on the internet. Watch the full video below!
Please SHARE with your friends and family!