We've posted videos of senior women dancing before but this one is one of the best I've ever seen. You would never know this woman's age if they didn't tell us!
Here's a viral video–viewed more than 100 million times–of a 96-year-old woman line dancing at a wedding with women who are half to one-third her age, and she's leading the crowd. What an incredible dancer with incredible energy!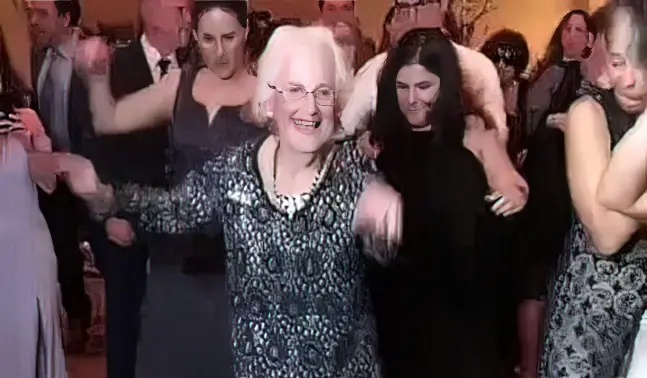 This is Shirley Goodman, aka "The Dancing Nana," who is line dancing at her grand-nephew's wedding to Bruno Mars's "Locked Out of Heaven." After the wedding, Shirley appeared on a number of different shows including Good Morning, America, where she said, "I went viral but I feel fine!"
Apparently Nana's signature move is the "tush push" and she said it only took "96 years to look this good." What a fantastic woman–congratulations to her. Watch the full video below and please leave us a Facebook comment to let us know what you thought!
Don't forget to hit the SHARE BUTTON to share this video on Facebook with your friends and family.