Couples ice skating is one of the most amazing and toughest sports–it requires strength, stamina and coordination, as well as an artistic flair. You practice hour upon hour just to get the basics in place, then you have to choreograph a routine, then hone it to perfection.
In this viral video, we see a couple perform in the most amazing and beautiful way possible. Meryl Davis and Charlie White are both professional ice skaters. The players had been skating for a very long time in their lives. Their lives, in fact, almost mostly revolve around the ice rink.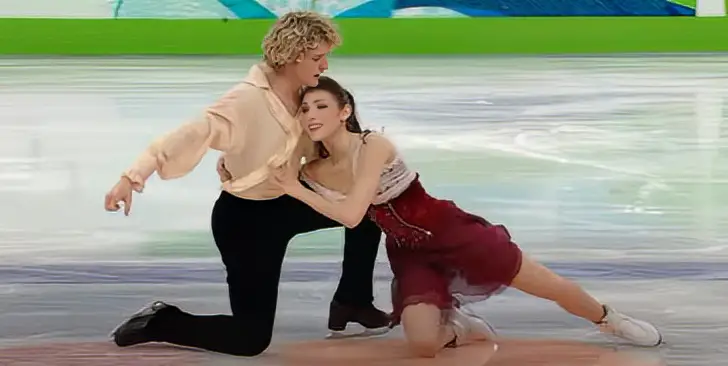 Moreover, this video will show you how good an ice skater can skate in the ice rink. Most people cannot even stand properly on the ice while these people show how things can be done. You just can't get over their body movements and complex steps on the slippery rink.
This performance is to Andrew Lloyd Weber's "Phantom of the Opera" and it is a breathtaking rendition of that classic played out on the ice. This is one of the best performances in ice dancing. Watch the full video below and please leave us a Facebook comment to let us know what you thought!
Don't forget to hit the SHARE BUTTON to share this video on Facebook with your friends and family.