The stage musical and movie Grease is a beloved and iconic piece of American pop culture. Set in the 1950s, the story follows high school students Danny and Sandy, who fall in love over the summer but struggle to maintain their romance once they return to school. The film adaptation, released in 1978, starred John Travolta and Olivia Newton-John in the lead roles and it became a massive box office success.
The musical features a catchy soundtrack of original songs that blend rock and roll and doo-wop, including classics like "Summer Nights," "Greased Lightnin'," and "You're the One That I Want." The vibrant choreography and colorful costumes add to the nostalgic and playful tone of the show, which has been performed on stages around the world since its debut in 1971.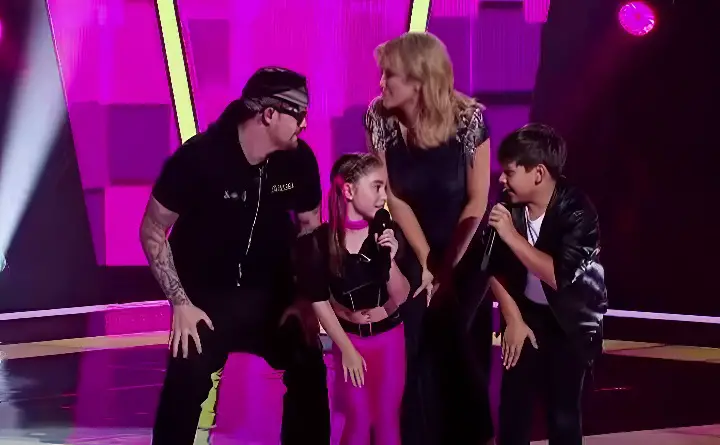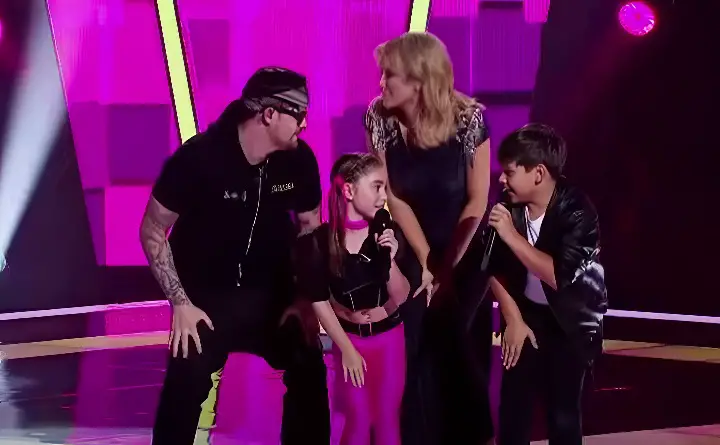 One of the big musical numbers is "We Go Together" and in this video, 10-year-old Anthony and 9-year-old Tamara use it as their audition number for The Voice Kids – Australia. The crowd loves them and, since most of the judges had their back to them during the audition, they didn't get to see the dance.
So judge Delta Goodram, grabs fellow judge Benji Madden and head's up to the stage to dance backup as the kids repeat the number! This is so much fun. Watch the full video below and please leave us a Facebook comment to let us know what you thought!
Don't forget to hit the SHARE BUTTON to share this video on Facebook with your friends and family.