We've seen quite a few teenage singers do very well on America's Got Talent, but no one under ten has ever received a coveted Golden Buzzer–until now.
9-year-old Victory Brinker, in the words of her mother, sings all the time: "morning, noon and night." And getting on AGT has always been her goal. "All these years," Mom said, "Victory's been saying, 'I want to sing on AGT, I want to sing for the judges.' She's just this little girl, but I had no doubt she was going to give it her all."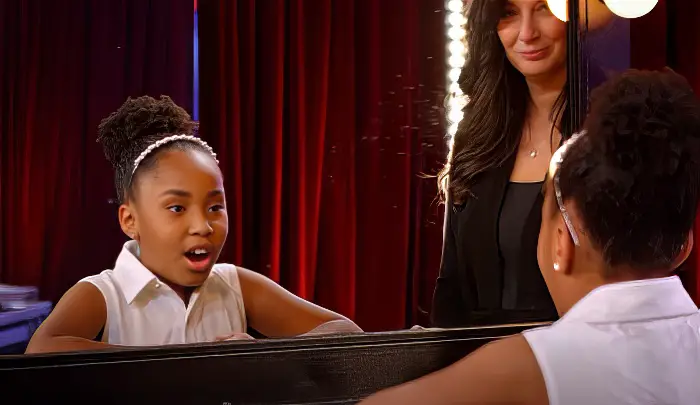 And give it her all she does. This little girl from Latrobe, Pennsylvania, who said if she won she'd "buy Simon a rainbow shirt that has glitter on it," launches into Juliet's Waltz–a high soprano aria from the opera Romeo and Juliet! The judges and audience are stunned, and wait to you see what happens after she sings.
This is one of those auditions you just have to see to believe. Watch the full video below and please leave us a Facebook comment to let us know what you thought!

Please SHARE with your friends and family!