Dogs are adorable creatures. They are very affectionate, and their loyalty is incomparable. When they commit to you, they commit wholeheartedly. Since they are so social, they love participating in whatever their friends are doing. This video features a pooch called Honey who loves bonding with her human by going on car rides–and singing.
As you can see in the video, Honey makes a very entertaining companion. Her owner, Melissa, didn't want us to miss out on her cuteness, so she recorded her one day. Melissa played "Will You Be There" by Michael Jackson during one of their rides through Humboldt County. What she managed to capture is going to crack you up!
The rescue dog can be seen singing along to the MJ song, which was featured in the 1993 movie, Free Willy. Her version ended up becoming really famous on the web.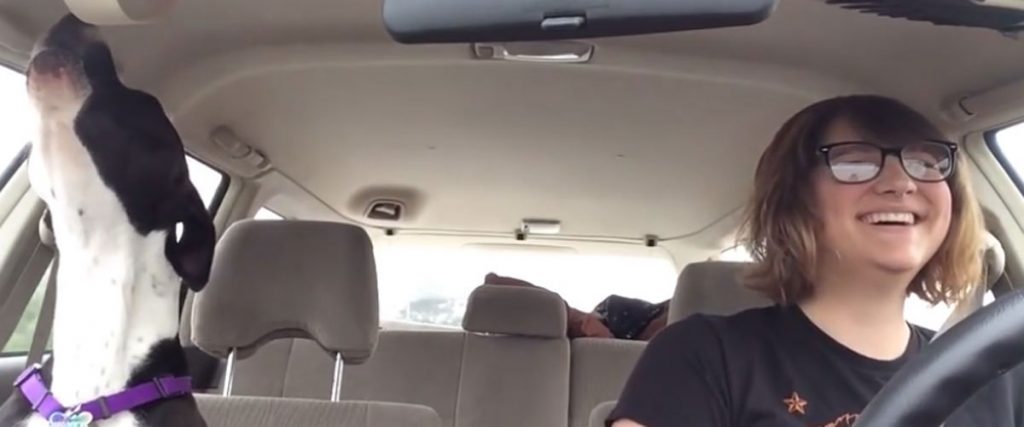 Michael Jackson was the King of Pop. He is still adored by millions of people all over the world, and as it turns out, even dogs love him! Who would have known? It is said that music is a universal language, and the way Honey tries to bond with her mom through music is enough proof.
Check out this sweet video below! Feel free to share what you thought about it in the comments section!
Please SHARE this adorable video with your friends and families!