It's fun to watch kids doing things that are normally the province of adults, especially something creative and entertaining. Here's a video of two kids doing swing dancing, or "jive" as it's often called, so well that you'd think they lived in the 1940s instead of the 2020s.
The video features the boy with the dark hair, Nikita Shablinskii, and his partner, Olivia Tsar, at the Boca Ballroom Dance Sport Championship (BBDC) in West Palm Beach, Florida. Nikita and Olivia are well known on the kids dancing circuit and Olivia even has her own YouTube channel with nearly 40,000 followers.
The way these two kids move is incredible–you'd swear they were two older swing dancers trapped in a kid's body. They really look professional!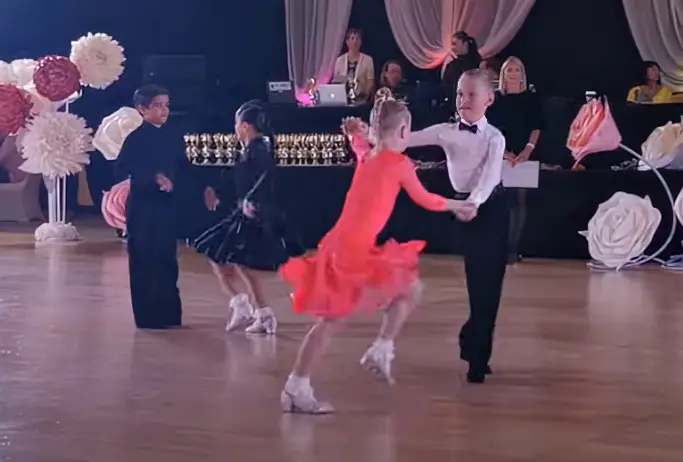 The BBDC wasn't just for kids: it has categories for singles and pairs, amateurs and professionals, multiple age groups (kids and students all the way up to seniors), and many different dance categories: Latin, rhythm, smooth and show. This was from 2022 but it's held every year–we'll probably be including it in future posts!
This is amazing. Watch the full video below and please leave us a Facebook comment to let us know what you thought!
Don't forget to hit the SHARE BUTTON to share this video on Facebook with your friends and family.