I'm sure by now, you already know how much talent kids can harness. It's unbelievable to see children who have only spent a tiny fraction of their life in this world, have so much potential. And a 7-year-old proves this to us once again with her breathtaking performance!
Malea Emma Tjandrawidjaja is tiny, but she has a spunk that only a few have! No wonder she won the online singing contest that allowed her to sing the national anthem in front of 2,500 people. Moreover, she smashes her acapella performance before the soccer match between the famous LA Galaxy and the Seattle Sounders. And once you hear her, you will know why she was selected for this honor!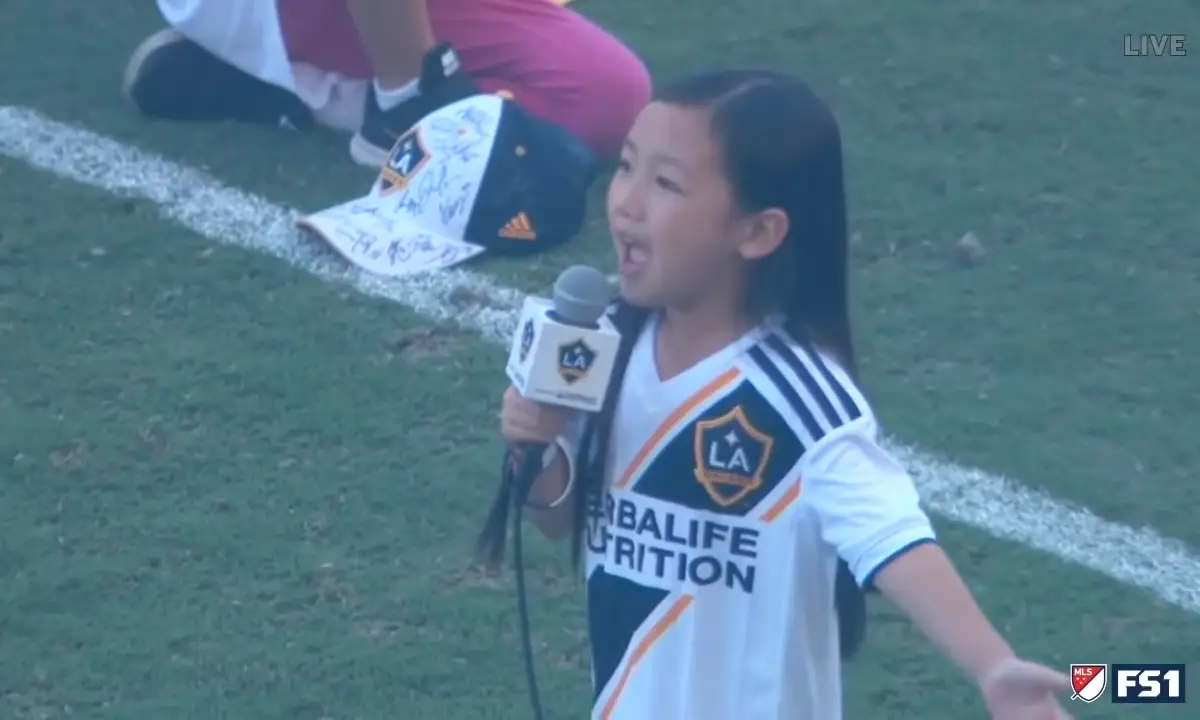 Wearing a soccer jersey, the little girl is standing in the center of a huge stadium! And it is shocking when she starts singing. Her big voice even captivates everyone in the crowd, including the players. Moreover, as she reaches the high notes, there are fireworks! But nothing can outshine this little star who crushes the melody! Watch her smashing performance below:
And please COMMENT and SHARE!