Many parents of young girls are a little trepidatious about dance recitals: long days watching lots of semi-skilled girls try their best at doing moves they've been working on for weeks. Good news for this video: these girls are not semi-skilled and you'll definitely enjoy their dance.
Irish dancing derived from ancient Celtic and Druid dance rituals over 1,000 years ago. It has been practiced in Ireland since at least the 16th century, and is thought to be a combination of traditional Irish, Scottish, and English dance styles. It is characteristic for maintaining a stiff upper body with intricate footwork. These four girls use a slightly more modern flair but their moves are still beautifully Irish dance.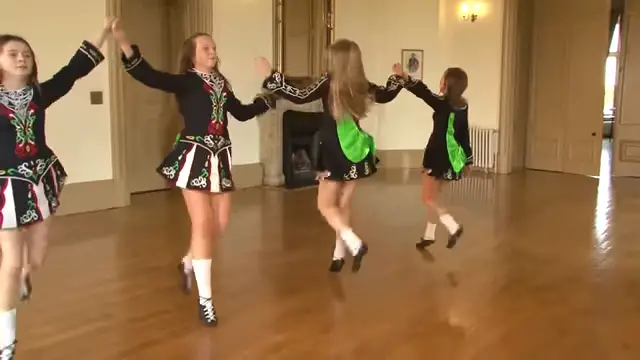 These girls are just amazing. They are dancing to "Siamsa" by internationally acclaimed composer Ronan Hardiman, whose music has been in movies (Neverland), TV, theater and Irish dance shows such as Lord of the Dance, Feet of Flames and Celtic Tiger.
The girls precise movements do the composer–-and their dance teacher–-proud. I really think you will like this! Watch the full video below and please leave us a Facebook comment to let us know what you thought!
Don't forget to hit the SHARE BUTTON to share this video on Facebook with your friends and family.