Pipe bands are musical ensembles that feature the distinctive sound of bagpipes, along with drums and other instruments. They have a long history in Celtic and Scottish cultures, where they were often associated with military and ceremonial events. Today, pipe bands can be found around the world and are a popular form of musical expression and cultural heritage.
And I think the bagpipe is a really underrated musical instrument. Most people know bagpipes through that song called "Scotland the Brave". But wait till you hear the musical medley in this clip. You are going to be in awe. Bagpipes go hand in hand with kilts of course. In this video, you get to meet a group of kilt-wearing bagpipe-wielding people called Moscow District Pipe Band. And I don't think they got the memo that bagpipes mean Celtic or Scottish music!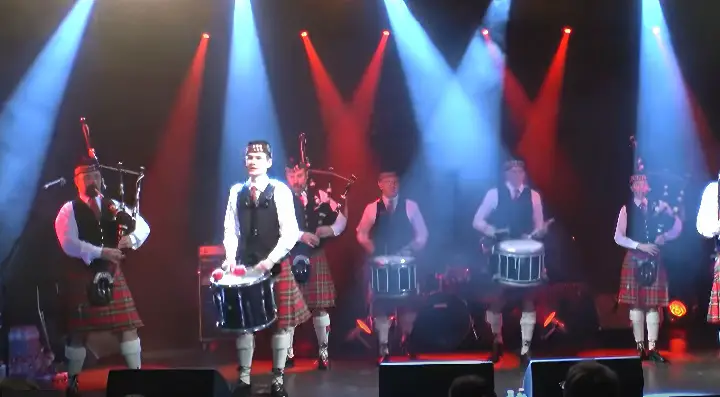 When this band came up onstage on St. Patrick's Day, they managed to impress everyone present in the crowd. They performed a series of songs that blew their audience out of the water. Everyone was expecting to hear traditional bagpipe music, but instead the got rock n' roll!
Their song choices include – "I Was Made For Loving You" by Kiss, "Final Countdown" by Europe, "Thunderstruck" by AC/DC, "Money For Nothing" by Dire Straits, and "Superstar" from the rock opera Jesus Christ Superstar. Watch the full video below and please leave us a Facebook comment to let us know what you thought!
Don't forget to hit the SHARE BUTTON to share this video on Facebook with your friends and family.