Learning something new is tough. If you have ever tried to take up a new music instrument, you know what I am talking about. Just take for instance, a piano. Playing piano might look simple, but that's not the case. When you slowly start getting into it, you come to realize that it actually takes a ton of hard work to excel it. Some of us cannot master it even after years of practice. But some of us on the other hand, are born to play.
The little girl featured in the video below is a natural when it comes to playing the piano. We have come across many talented little kids on the internet. This cutie definitely falls on that list. At just three years old, her skills on the piano is beyond words. You are going to be out of breath when you hear her play. She is simply amazing! If she continues to play this way, I am sure we are going to be hearing a lot more of her in the future.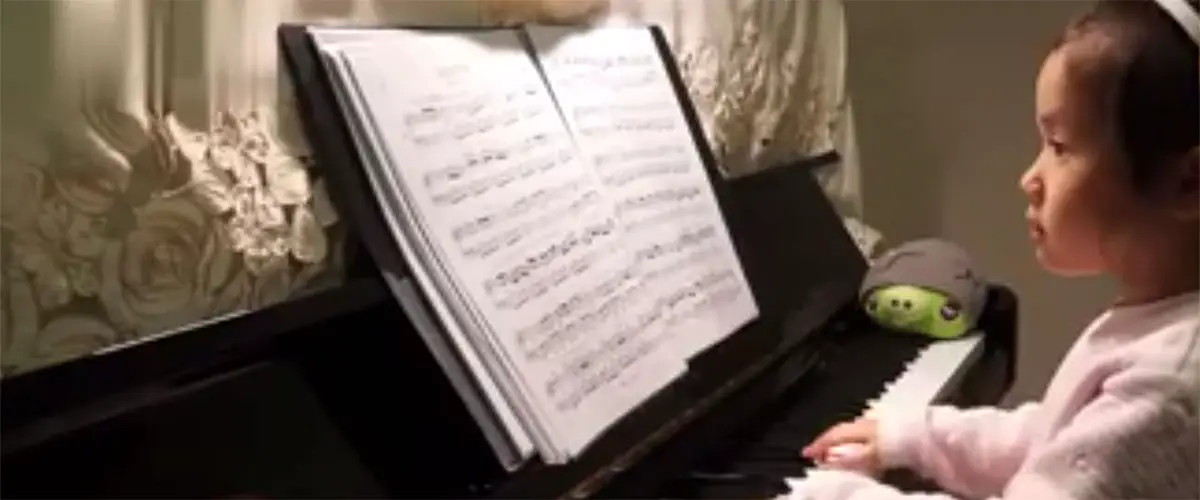 This clip was posted on Facebook, and now it has already been watched more than 20 million times. And I am not really surprised! This little girl truly deserves all those views! Wait till you see her play for yourself! Check out this amazingly talented three year old below! Did you enjoy this as much as we did? Don't forget to share your thoughts with us in the comments section!
Please SHARE this incredible performance with your family and friends!