Johnny Cash is most definitely one of the best artists to ever grace the music scene. He is widely considered as one of the most influential musicians of the 20th century. And I wholeheartedly agree. I have been a big fan of him since forever. Cash is amongst the few that have won the rare honor of multiple inductions in the Country Music, Rock and Roll, and Gospel Music Halls of Fame.
It is really hard to find someone who perfectly does justice to this incredible man. But wait till you hear the little guy featured in the video below! He is just a second grader, but when he starts strumming his guitar and singing Johnny's iconic song, "Folsom Prison Blues," you can't help but acknowledge that he is something special. This is one of Cash's most recognizable and beloved tracks.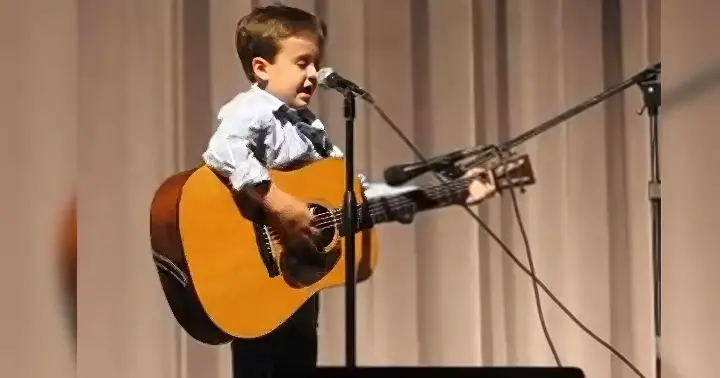 The song, released in 1955, tells the story of a prisoner who longs to escape the harsh realities of prison life. Cash's signature deep, gravelly voice gives the song an air of authenticity and sadness, reflecting the struggles and desperation of the prisoner's plight.
The lyrics, along with the sad and hypnotic guitar riff, make "Folsom Prison Blues" one of Cash's most memorable songs. This eight-year-old is known as "Little John Cash" for a reason! Watch the full video below and please leave us a Facebook comment to let us know what you thought!
Don't forget to hit the SHARE BUTTON to share this video on Facebook with your friends and family.