The woman in the video below thought it would be cool to smack a police horse. She decided to impress her friends by running up behind a police horse and slapping the poor thing on its rear. But unluckily for her, the horse wasn't going to let her get away with it. The young woman was obviously unaware about the fact that this particular horse doesn't take kindly to strangers treating him in such a way. His reaction is priceless.
This video was filmed in Kingston, Ontario during the Queen's University Homecoming. After slapping the horse, the woman tries to run away quickly. But as you can see, she is not as quick as the horse. The horse kicks her before she can get away, making her fall to the ground. I don't know what the woman was expecting, but this was definitely not it! She runs back to the crowd holding her face, as the horse gets the final laugh.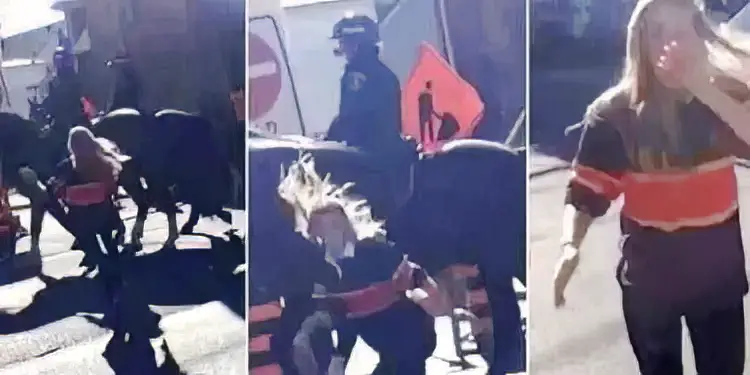 The horse is called Murney and the poor thing was slapped three times during the homecoming festivities. Two men and one woman were charged. The Kingston Police Department has not revealed if the lady in the clip was one of them.
A new law makes it illegal to slap a police horse and the suspects could spend up to five years in prison if found guilty. Watch the full video below and please leave us a Facebook comment to let us know what you thought!
Don't forget to hit the SHARE BUTTON to share this video on Facebook with your friends and family.