It is always amazing to watch reunion videos. Soldiers have it hard when they become close to an animal or a person and have to part from them for work. Well here's a video about a woman whose made it her mission to get them back together.
Molli Oliver is a flight attendant in her day job, but her passion project is getting retired military dogs adopted, usually by the service men and women they protected on the battlefield. "I love the dogs. And I love my military that's taken care of my freedom my whole life," Molli said. "So it's a win/win to combine the two."
Molli doesn't do this for any reward–she actually pays the cost, which can run into the thousands of dollars–out of her own pocket.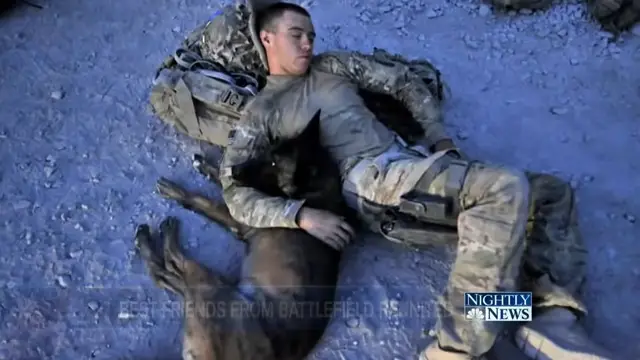 The recipients are overjoyed and full of gratitude. "It's like a part of me that's been missing," Sgt. Tom Hansen of Boise, Idaho, said of his dog Taylor. "Getting her back now, it will make me whole again."
Try not to cry. Watch the full video below!
Please SHARE with your friends and family!