We're used to seeing farm animals participating in chores around the farm, but here's a girl who puts them to a completely different use: playful show routines.
Set to the background tune of "Learn to Fly" by Josh Woodward, trainer Marie Verbouw shows off the skills of four of her barnyard animals: a chicken and three goats. Milca the chicken kicks off the show, demonstrating how to walk through legs and around pilons.
The the goats, Kato, Roosje, and Hulpgeit, put on performances that will surely steal your heart if you're an animal lover. They can walk on their hind legs, climb over obstacles, jump through hoops and even climb on Marie's back!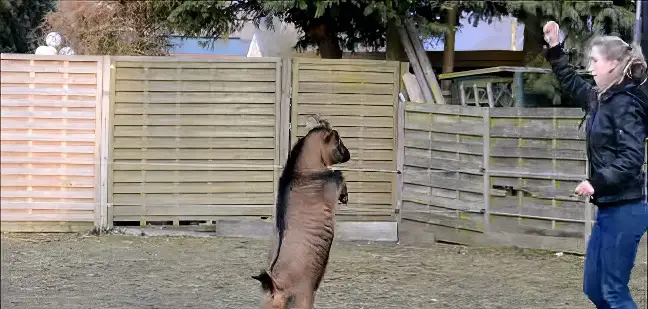 Clearly Marie has taught them quite well and we are more than proud of the work she has done on these farm animals. Nothing beats the beauty of animals trying their best to perform and do what they're good at.
This video is very entertaining. Watch the full video below!
Please SHARE with your friends and family!