Narnia is one movie that makes everyone wish they could escape from a secret closet door. However, this woman went through something similar in her New York apartment.
Samantha Harthsoe is a 26-year-old woman who lives in a three-room apartment in New York City. She shares her room with two of her roommates. This woman was least expecting to discover a room without any cost when she rented only one for herself. When she felt the cold air and knew there was no vent to let air in, she guessed that something was wrong. She then decided to film a video with a mask and a torchlight strapped on her head.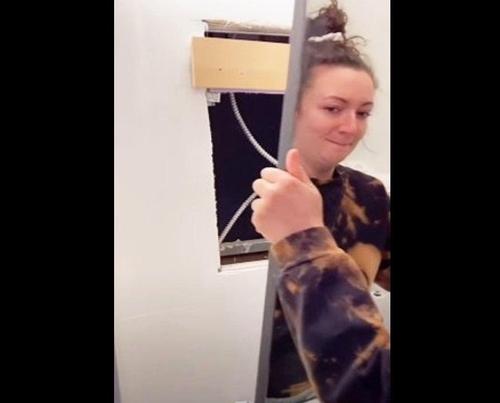 As she looked behind a mirror, she found a secret hole that led her to a room from another apartment. Samantha was shaken by her discovery. Her roommates could not believe what she found either. She immediately informed her landlord and they got the whole situation fixed in no time. Thankfully for Harthsoe, a cute boy moved into the same apartment room in July 2021.
Watch the full video below and please leave us a Facebook comment to let us know what you thought!
Please SHARE with your friends and family!