Cats are one of the most adorable creatures on the planet. Though these poor animals are often depicted as someone "waiting to dominate the human race", they are actually real sweethearts. For example, this cute cat in the video below! You are going to melt when you see how much this kitty loves his friend.
Winston the cat has an unlikely best friend; namely Zeke the puppy. But despite their obvious differences, the love these adorable animals have for each other is unparalleled as we can clearly see in the clip. Poor Zeke was allergic and sick due to certain grasses, so he was just back home from the vet. And this is how Winston decided to take care of him.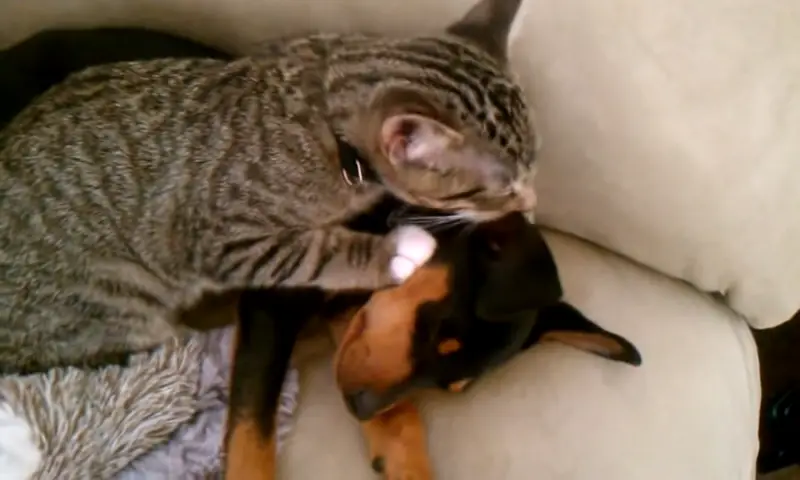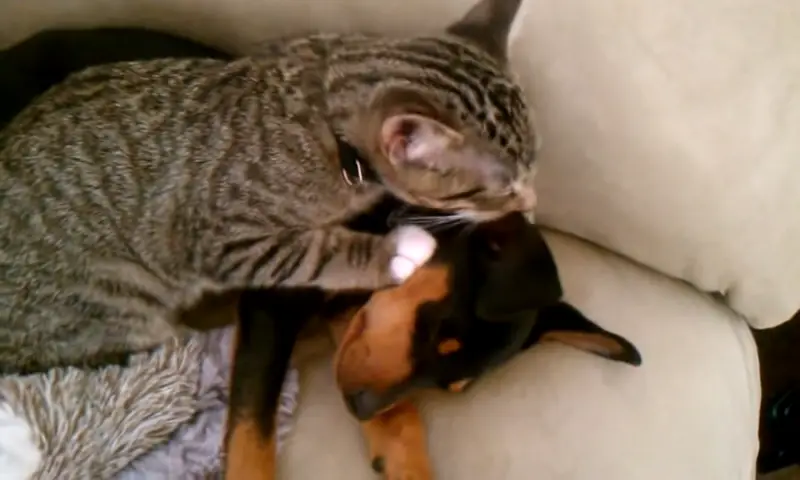 Watch their cute friendship in the video below. Have you ever seen a cat react that way before? Let us know in the comments section!
[ytvid id ="FtO1REjeTjU"]

Please SHARE this adorable clip with your families and friends!