Dance and music do not see what kind of people love them. In fact, any human can be easily attracted and love music and dance.
Cops or officers are often seen to be very responsible and dutiful towards the citizens and their country or city. However, we really don't see them as anyone but those who protect us. Officers are real-life heroes. But along with this, they are also talented in many other things that most of us can't even imagine. Police officers often tend to shock us when they do something we don't expect them to.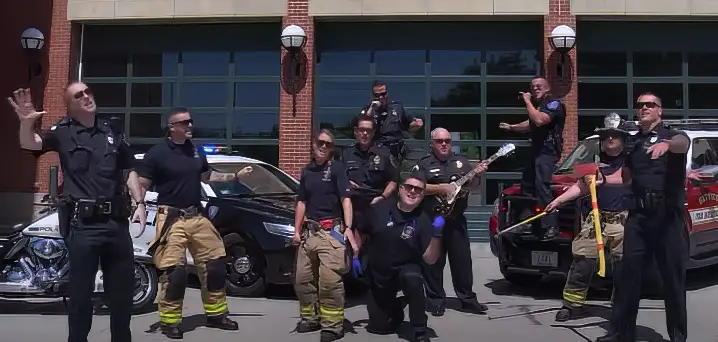 With a police officer flying into the sky like Neo at the end of The Matrix, soaring through the air to do a "superhero landing" outside the Warwick Police Department to challenge them to do their own. "Seeing how Warwick police are so comfortable in front of the cameras being on Live PD and all. Good luck guys."
"Whoah, what are you doing?". The officer responds "Well I gotta look good in case I get on live PD". Watch the full video below!
Please SHARE with your friends and family!