We may make a lot of mistakes while driving. Sometimes, we might be getting late, or we didn't notice the sign we just ran over. Whatever the reason might be, it's still illegal to violate the traffic rules. It was was the reason why this 93-year-old man got a ticket.
He was caught for taking an illegal turn. The first thing you notice of the man is his white hair and wrinkled face. He then tells Judge Frank Caprio that it is his first ticket in his 72 years of driving. He also tells him that he is a World War II veteran.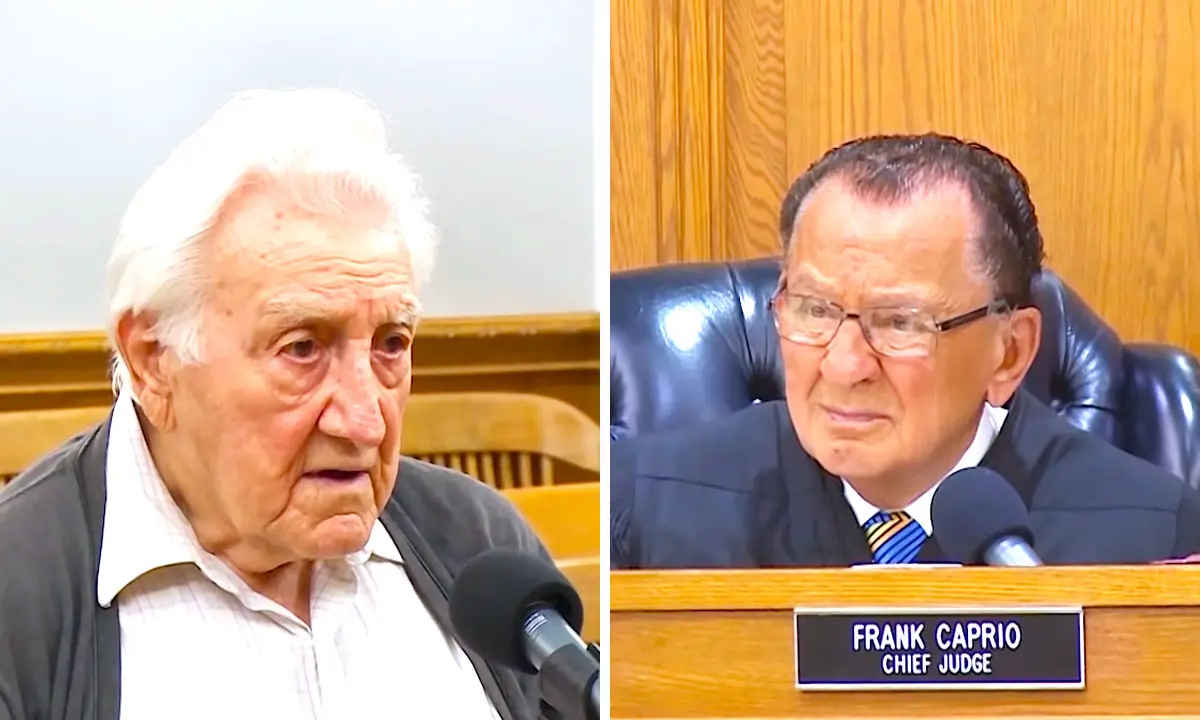 The man admits to making a mistake. And he hopes that the judge would let it go this time. But he ends up making Judge Caprio emotional as he shares his heroic story while in the navy. He also tells him how he forged his documents so that he could serve his country during a hard time.
He even got caught for what he did. But that didn't stop him from going back the next year. His heroic story was able to impress Judge Caprio. So, he decides to dismiss his case. On top of that, the veteran also doesn't have to pay a single dime. The judge uses the money people, mostly veteran, sends him for the case.
WATCH the inspiring story below.
COMMENT and SHARE if this veteran put a smile on your face.