These days it seem like everyone is on a diet. Thankfully, we have a lot of options. But they all are based upon getting regular exercise and switching to a healthy diet. Well here's a recipe that just might help: a meatless soup that the owner swears helped him lose weight. Here's what you'll need:
One head green cabbage
16oz of baby carrots
One large onion
Six cloves of garlic
One stalk of celery
(1) 28oz can each of diced and stewed tomatoes (2 cans total)
Spices to taste: salt; black pepper; oregano; onion, garlic and chili powder
Hot sauce (optional)
Now for the cooking part is even easier. Remember to grab fresh vegetables; the recipe guarantees to lose 10 pounds of weight each week.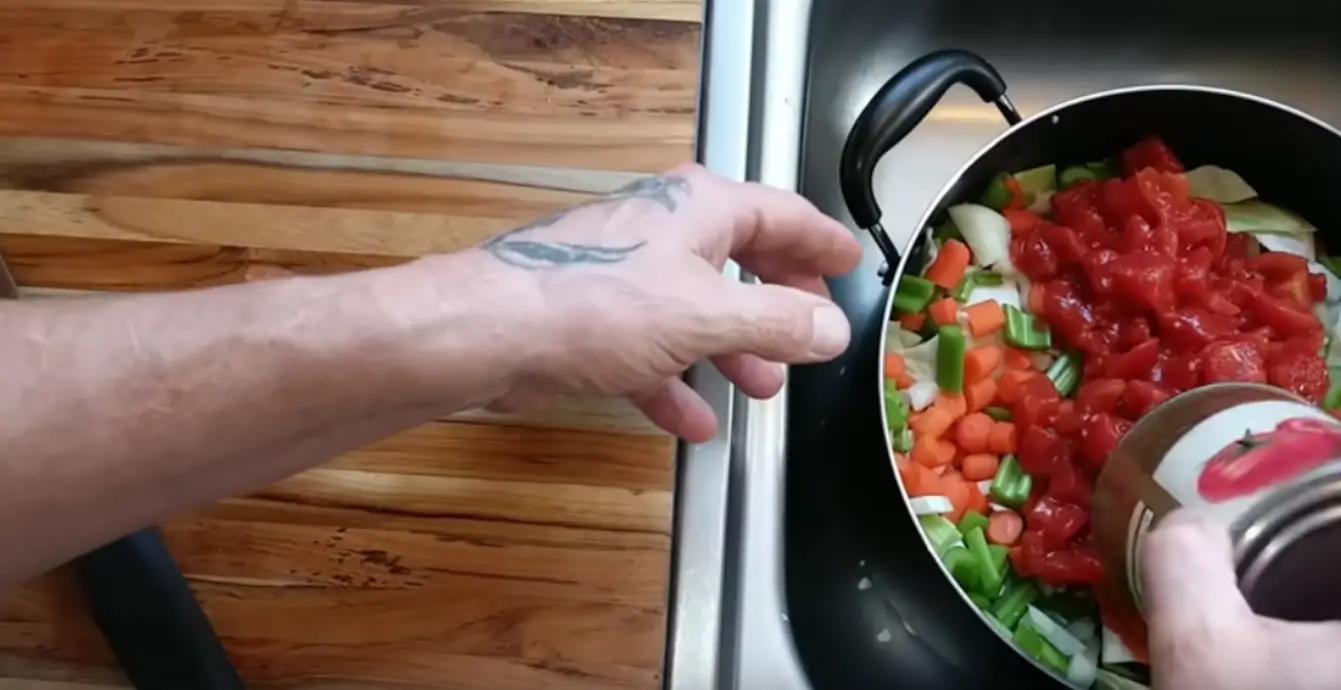 First, dice all the vegetables to get them pot-ready. Put a cooking pot over the heat and add all your vegetables, along with the canned diced and stewed tomatoes. Add just enough water to submerge the majority of veggies. It's time for the flavors; add all the seasoning. Once that is done, put the heat on high but don't let it come to a boil.
When the bubbles begin to appear, turn the heat to medium-high and simmer for about 15 minutes. Then cut the heat entirely to low and put the lid on. Let the soup simmer for an extra 30 minutes with occasional string every 10 minutes. Just like that, your soup is ready.
Watch the full video below and please leave us a Facebook comment to let us know what you thought!
Don't forget to hit the SHARE BUTTON to share this video on Facebook with your friends and family.