German couple Walter Ledermüller and Emanuele Zaubert are full of pride when it comes to their adorable French bulldog, Junior. Believe it or not, this cute pooch really knows how to carry on a conversation. He is a great little singer too. Junior has even participated in Germany's Got Talent! Wait till you see this signing cutie for yourself!
Junior just can't resist himself when it comes to singing. When Emanuele started singing Josef Salvat's rendition of Rihanna's "Diamonds", Junior joins him with such intensity, you will be floored! And this actually happens more often than you think. Walter has uploaded tons of videos showing his pooch's singing ability and they are all heart melting!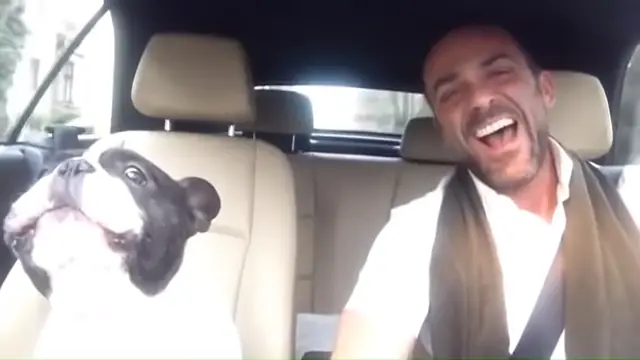 Watch this cute pooch below! Can you believe this? Let us know your thoughts about this adorable video in the comments section!
Don't forget to SHARE this sweet video with your families and friends!!