Dick Van Dyke has special skills when it comes to blowing people away. This talented man has brought happiness to millions of people over the years and he still continues to do so. During ABC's salute to Disney, he came onstage to dance on Mary Poppin's "Step in Time" and reminded us all how much we still love and cherish him.
Van Dyke is already 90 years old, but his energy and smile is still as contagious as ever. His career spans over seven decades and he is one of the most beloved performers of all time. The audience members went head over heels the moment he got on the stage. And I am not really surprised. If you are a fan of this amazing human being, this short video is definitely going to leave you with a big smile!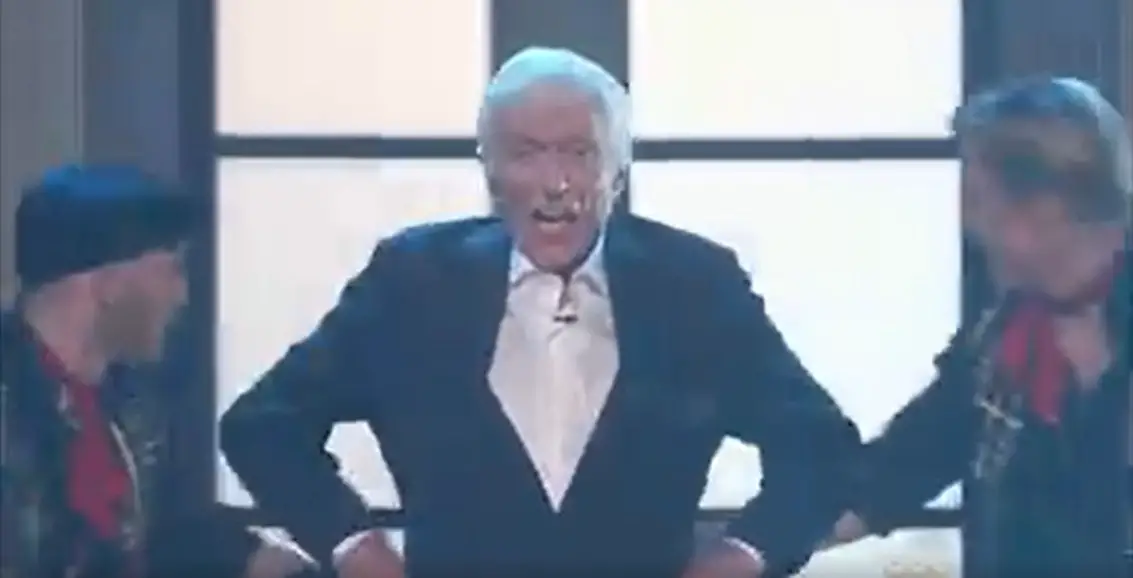 Watch this priceless clip below! How did you feel watching it? Don't forget to let us know in the comments!
Please SHARE this amazing footage with your families and friends!