Having a twin sibling can be amazing. You do everything together and you have a friend for life. Well here's a set of twins that have had a very long friendship–an entire century–and  decided to give themselves a nice reward.
Paulina Pignaton Pandolfi and Maria Pignaton Pontin were fixtures in their hometown of Ibiraçu, Brazil. Camila Lima, a professional photographer, heard about their upcoming birthday and reached out, hoping they would participate in a photo shoot.
Lima said she often takes photos of older couples "as a way to inspire young couples." Well these two gorgeous seniors are definitely an inspiration.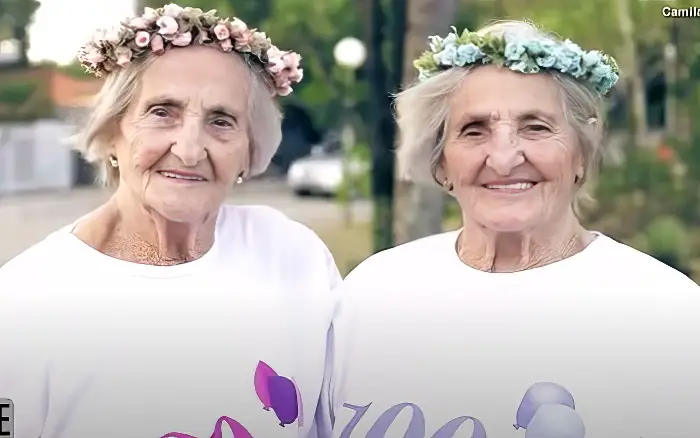 Lima said the two-hour photo shoot went perfectly. The sisters were excited, she said, and "They did everything I asked and did not complain about tiredness." Both also said they were "very happy and satisfied" with the finished photo shoot.
These two amazing women have 11 children, 31 grandchildren and 23 great-grandchildren between them. What a wonderful pair!
Watch the full video below and please leave us a Facebook comment to let us know what you thought!
Please hit the SHARE BUTTON to share this video with your friends and family.