Dogs are some of the kindest animals in the world, especially around babies. Here's a wonderful, heartwarming video about a dog who learns just how to take care of his newborn sister.
Charlie is a beagle who is as gentle as he could possibly be. When Laura was born to his owners, the dog decided to look after the little one as much as her parents did. One night when this little baby was crying in her crib, the beagle rushed to her before anyone could find her. He was trying to console the baby with his presence.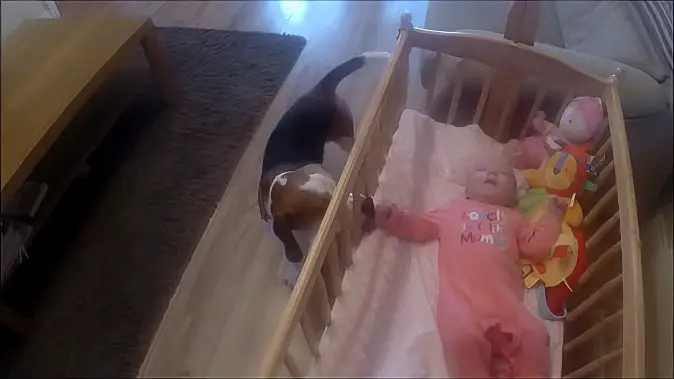 When Laura's mother found her with the dog looking after her, the woman was left in tears. Laura's mom admitted that Charlie looks after her baby more than the parents themselves. And, the baby seems to love the dog's presence even more than her own parents.
The video clip of this incident went viral on the internet for all good reasons and Charlie is now the Babysitter Beagle!
Watch the full video below and please leave us a Facebook comment to let us know what you thought!
Please SHARE with your friends and family!