It's always fun to watch videos with kids, even when they're doing something that's a little naughty. Well here's one that's twice the fun–twin babies stealing marshmallows from the pantry.
These twin boys are so cute and the story behind the video makes them even cuter. Apparently their parents are out and so Uncle Clark is taking care of them. And as it says in the video caption on YouTube, while the parents are away, Uncle Clark will play!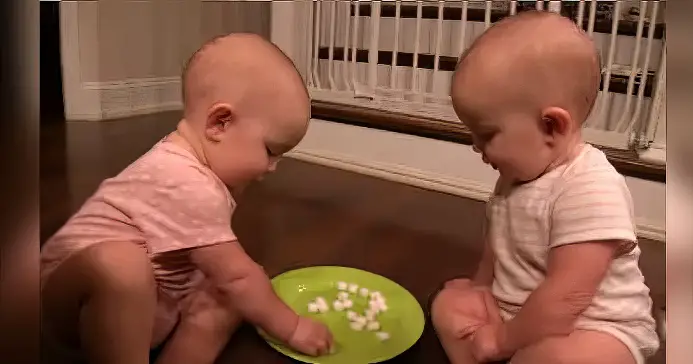 These babies look fluffy like marshmallow themselves but their enthusiasm just make the whole thing much more wholesome. Uncle Clark has no problems giving them the marshmallows, he even opens the package: "Sit down and we'll have a little marshmallow party!" And the kids love them so much, it's fun to watch.
Watch the full video below and leave us a Facebook comment to let us know what you think of these cute boys!
Please SHARE with your friends and family!