The students at the College of Veterinary Medicine at Oregon State University had the chance to see the birth of rare twin foals in May of 2014. They were named Mocha and Cappuccino. According to Dr. John Schlipf, he has been doing this for 30 years, but this is only the second set of live twins he has ever seen in his life.
The probability of twin foals being born alive is one in 10,000, and there is a one in 15,000 chance of them surviving the first two weeks. Mocha and Cappuccino were unable to nurse from their mom, so the hospital had to provide them with the necessary support to stay alive. Students cared for the foals 24/7. Mocha, the smaller of the two, was treated for angular limb deformity. Dr. Trina Westerman says he will always be the smaller horse, but with bandaging, he can have normal limbs.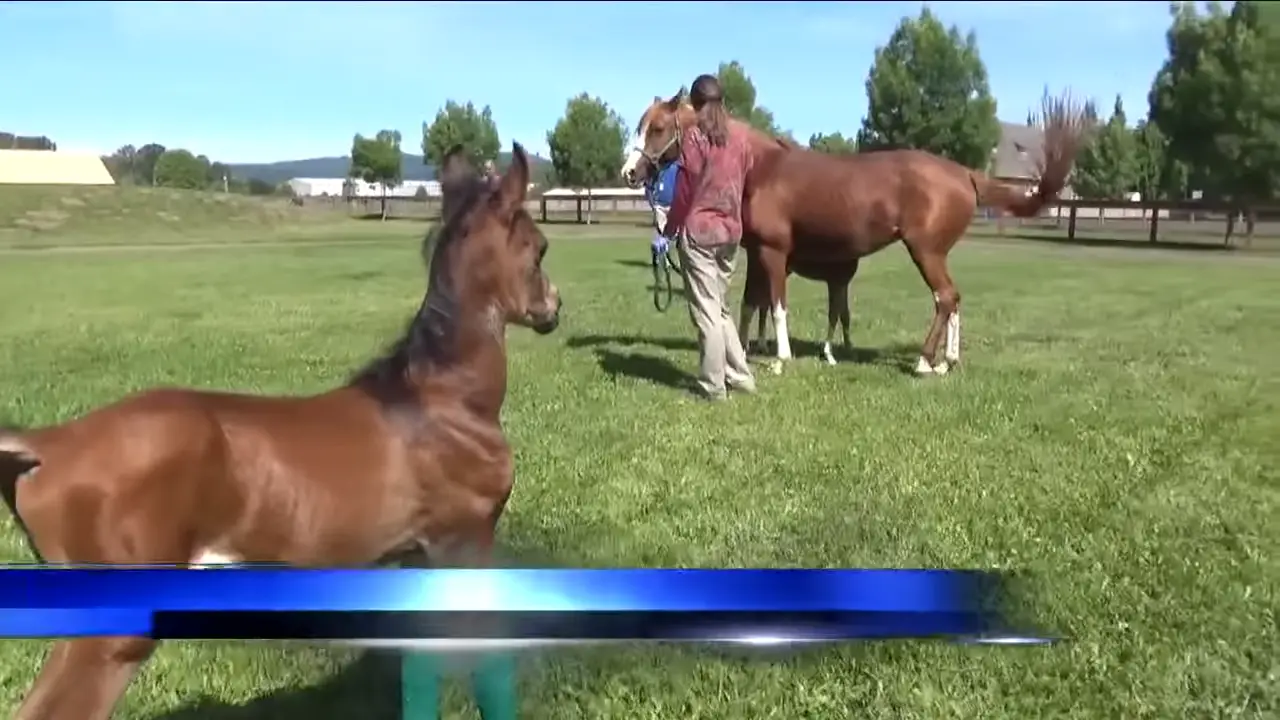 Watch these beautiful foals below! Don't forget to share what you thought about it in the comments section!
Please SHARE this amazing clip with your families and friends!