The floor exercise event in women's gymnastics is one of the most exciting events to watch during any gymnastics competition. It is a choreographed routine performed on a square carpeted area with music. The athletes perform a series of tumbling, leaps, and spins to showcase their strength, agility, and flexibility. Each routine is unique and often includes a combination of acrobatic tricks, such as handsprings, somersaults, and cartwheels.
The goal of the floor exercise event is to demonstrate a combination of strength, balance, and control in order to score the highest possible score. Well here's a woman, Trinity Thomas, who demonstrates all of those on her way to earning a perfect score.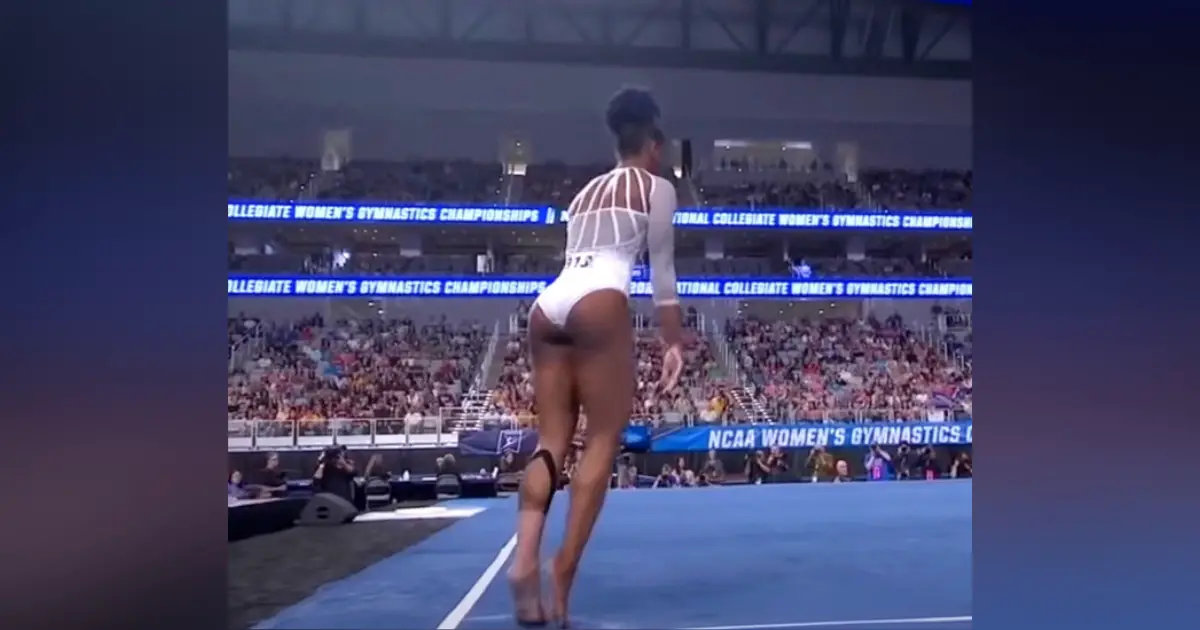 Thomas became the NCAA's all-around individual champion, along with becoming the floor and uneven bars champion after posting scores of 39.8125, 10.0, and 9.9750, respectively, during the team semifinals. With an all-around 39.8125 score which ties the highest in NCAA semifinals history, she stunned everyone in the room.
Thomas is blessed. Watch the full video below and please leave us a Facebook comment to let us know what you thought!
Don't forget to hit the SHARE BUTTON to share this video on Facebook with your friends and family.