Life isn't easy as a child living under foster care, but here's a story about a Pittsburgh detective who made it much better for two boys who'd had it very, very rough.
Brothers Jesse and Josh, 11 and 15 years old, learned very early on in life that when your parents are not there to take care of you, you're stuck with foster parents and that isn't going to be a bed of roses. One good thing in their life was the neighborhood boxing gym, where they met Detective Jack Mook, who volunteered his time helping out.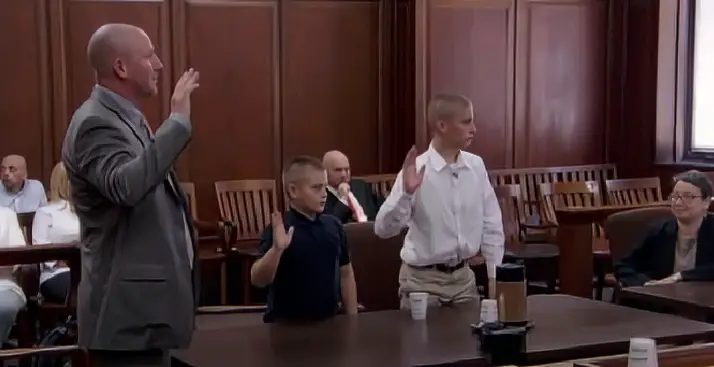 Mook was a 22-year veteran of the police and had formed a bond with the boys over boxing. When Jesse and Josh stopped showing up at the gym, Jack checked into it. What he found was that the boys' home life was so tough, the foster parents so abusive and neglectful, that Jack decided he need to do something about it.
So he decided to change the lives of the boys for the better, so he called in some favors and became their foster parent himself. It was an adjustment for all three but, as the video shows, they all believe it was worth it.  Watch the video below and please leave us a Facebook comment to let us know what you thought!
Don't forget to hit the SHARE BUTTON to share this video on Facebook with your friends and family.