Talent has a way of finding its place in the hands of worthy ones. Hence, for some, it sips in naturally while others take years to realize the true potential. And our artist belongs to the latter group.
When Lueb Popoff was just eight years old, the teacher sent a note home. She tried encouraging the family to send Lueb to the Art Institute in Chicago. However, he decided to take a different path to Molecular Biology, which he used to go into the culinary arts. Soon he was holding the position of sous chef at Flagstaff House.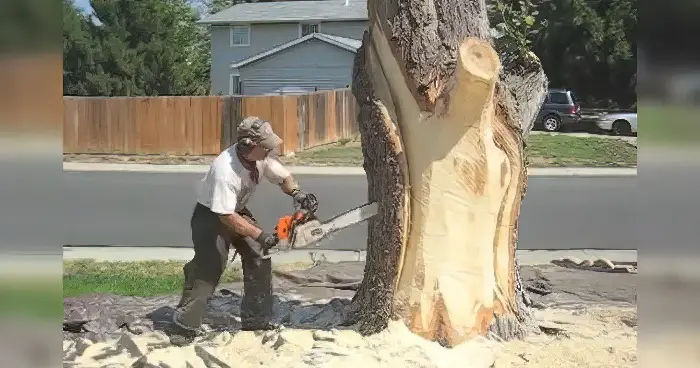 Nevertheless, around 1995, he decided to make use of his power tools. Therefore, he made a beautiful carving of raccoons and bears. But it wasn't until late 1997 that he left his day job entirely and picked up his hobby. Begin traveling with his wife, Annie, to hone his skills.
The clip below is one of the examples of his most adequate skills in real-time. With just a few tools, he carves three raccoons, sneaking from the branches. And a fox standing tall just right in front. Furthermore, he paints the perfect colors and adding a life-like resemblance to the wooden carve. Watch the full video below and please leave us a Facebook comment to let us know what you thought!
Don't forget to hit the SHARE BUTTON to share this video on Facebook with your friends and family.