Here's a great video clip of a good Samaritan stopping a train robbery in progress, then continuing on with his day–to run the Chicago marathon.
Jean Paul LaPierre from Boston, Massachusetts, was riding Chicago's Blue Line train on a Sunday morning to compete in the Chicago marathon. As he got off, he was told there was "a guy on the train walking around robbing people. That kind of made me mad." So he went back on the train to confront the robber.
LaPierre found the man, took away his gun and held him in place. Most passengers just watched and one even told him to "not make it worse." LaPierre asked the other passengers to help him by taking the gun and calling the police.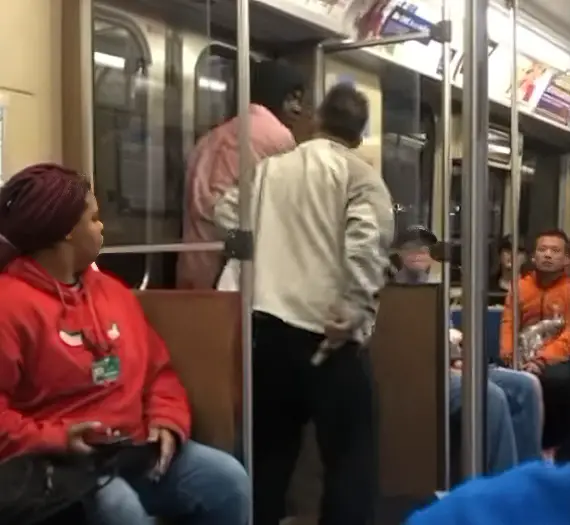 Eventually another passenger helped, but LaPierre had to physically hold the robber in place until police showed up, telling him, "I'm a boxer" and threatening to hurt him. LaPierre is a black belt in karate and former Golden Gloves boxer–he could make good on those threats.
Great job, Jean Paul. Watch the full video below and tell us what you think of this man's courage in the comments.
Please SHARE with your friends and family!