"Arlington" by Trace Adkins is a tear-jerking song. It is sung from the viewpoint of a soldier who gets killed in a battle and is buried at the Arlington National Cemetery.
This beautiful song was inspired by United States Marine Corps Corporal Patrick Nixon, who died in a battle in 2003. If you love a good song and have a soft spot for our incredible troops, then you will definitely break down while listening to this!
Corporal Patrick Nixon's dad was a Vietnam War veteran. Nixon dreamt of being a history teacher after his service came to an end.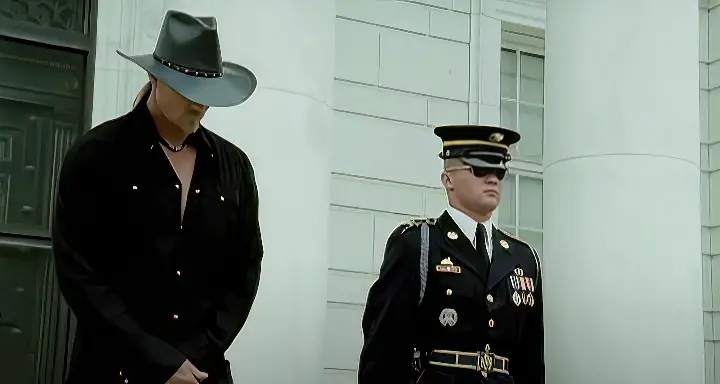 But unfortunately, on March 30, 2003, he and eight of his squad members got caught in a the crossfire when they were ambushed by terrorist insurgents while trying to secure a bridge. He and his team will forever be remembered till the end of time via this beautiful song.
Watch the music video below and please leave us a Facebook comment to let us know what you thought!
Don't forget to hit the SHARE BUTTON to share this video with your friends and family.