Social media has gotten to the point where people will do almost anything to stand out.  There are shows about people doing lots of crazy stuff just to get views: stupid things, silly things and even scary things.
One topic that gets a lot of attention is pranks–people setting up a situation where the camera (and therefore the audience) is "in on the joke" but someone being filmed is not. Some of these pranks are funny or witty and while others are just plain weird. Well here's a video that I'm not sure which category it falls into.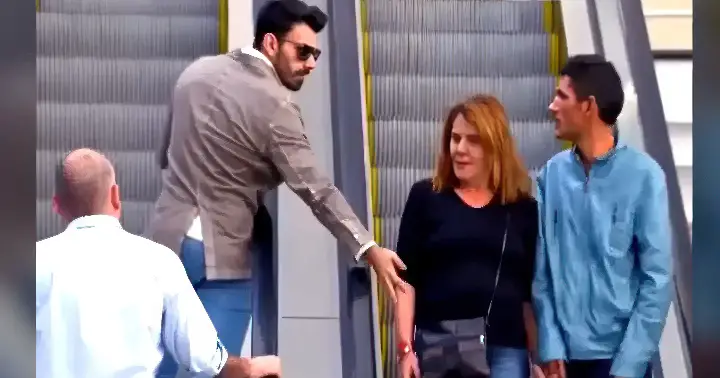 In the clip below, a man touches a variety of people while riding on the escalator, then it switches to a woman. The reaction varies with each prank but nearly all of them are hilarious. It turns out there are a lot of these "touching people on the escalator" videos and most of them are considerably more racy than this one.
I like this one because it feels fun without being to risqué. Watch the full video below and please leave us a Facebook comment to let us know what you thought!
Don't forget to hit the SHARE BUTTON to share this video on Facebook with your friends and family.