We're used to hot dance acts on the America's Got Talent stage but this Columbian dance duo really set things ablaze with their blindingly fast footwork, precision timing and acrobatic stunts. Not only did judge Sophia Vergara, who is from Columbia, love the act but they got a standing ovation from the entire auditorium.
Columbia, a vibrant country located in South America, is known for its rich culture and diverse population. One of the most captivating aspects of Columbian culture is its dance scene. From the energetic salsa to the sensuous bachata, Columbian dance culture is a melting pot of styles that reflects the country's unique history and influences.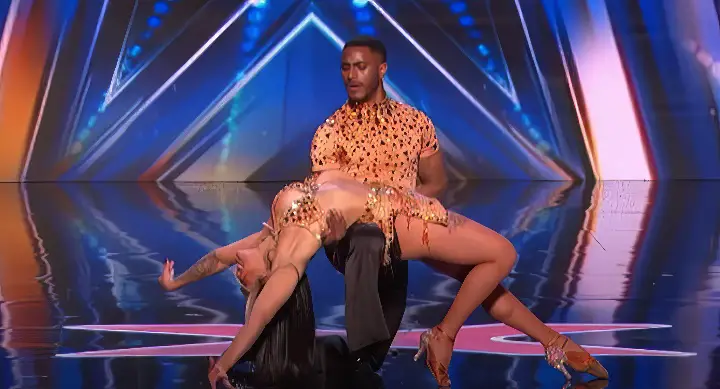 So Columbian dancers Stefanny and Yeremy were here not just to try out for AGT but to "represent" for Columbians and other Latinos all around the world. And wow, did they ever! Their two-song act was a joy to behold.
First, they start out in black dancing to "The Way I Do" by Bishop Braggs but then, in a quick change that adds just the right showmanship, they flash out of their black outfits to a lighter outfit and begin a superfast routine to "La Pelota" by Rey Barreto. Watch the video below and please leave us a Facebook comment to let us know what you thought!
Don't forget to hit the SHARE BUTTON to share this video on Facebook with your friends and family.