The video below features a spontaneous moment from the TV show The Voice – UK that has gone viral. In the video, coach Tom Jones breaks into a spontaneous a capella version of the song "Great Balls of Fire" during a break between singers. The audience immediately starts clapping and dancing along, making it a great moment that has been shared widely on social media.
The Voice – UK is a popular singing competition show that has been on the air since 2012. The show features four coaches who select singers to mentor and compete against each other. The coaches are well-known musicians and singers, and the show has helped launch the careers of several successful artists.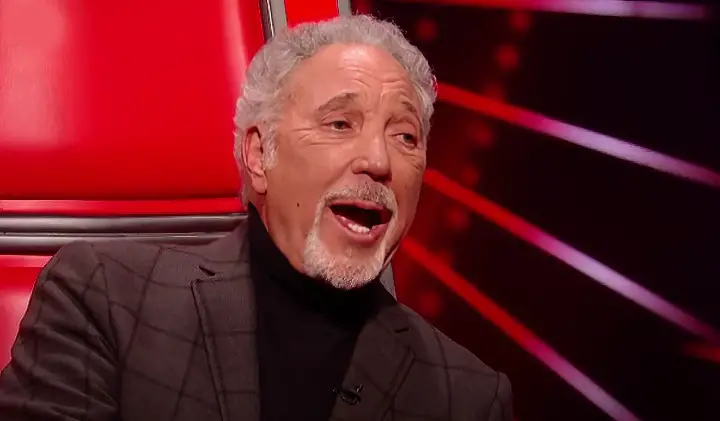 Tom Jones is one of the original coaches on The Voice – UK and has been a part of the show since it began. He is a legendary singer and has been in the music industry for over 50 years. His spontaneous performance of "Great Balls of Fire" on the show is just one example of his talent and charisma.
Once Tom kept going with the song, the band joined in and it became an instant party! It is a testament to the power of music to bring people together and create spontaneous moments of joy. The video is a reminder that even in the midst of a competition, there is always room for fun and spontaneity. Watch the video below and please leave us a Facebook comment to let us know what you thought!
Don't forget to hit the SHARE BUTTON to share this video on Facebook with your friends and family.