Parents are protective of their young ones, be it an animal or a person. Especially when they are new-borns, as babies tend to grab a little too hard. If not handled properly, kittens and puppies can experience stress.
Mama cat can't see her baby in pain, hence she rescues the newborn from the arms of a toddler.
Typically, kids are not known for their gentle touch when it comes to furry little creatures. They tend to pull tails or even hold animals by the limbs, due to their lack of knowledge when handling fragile living beings.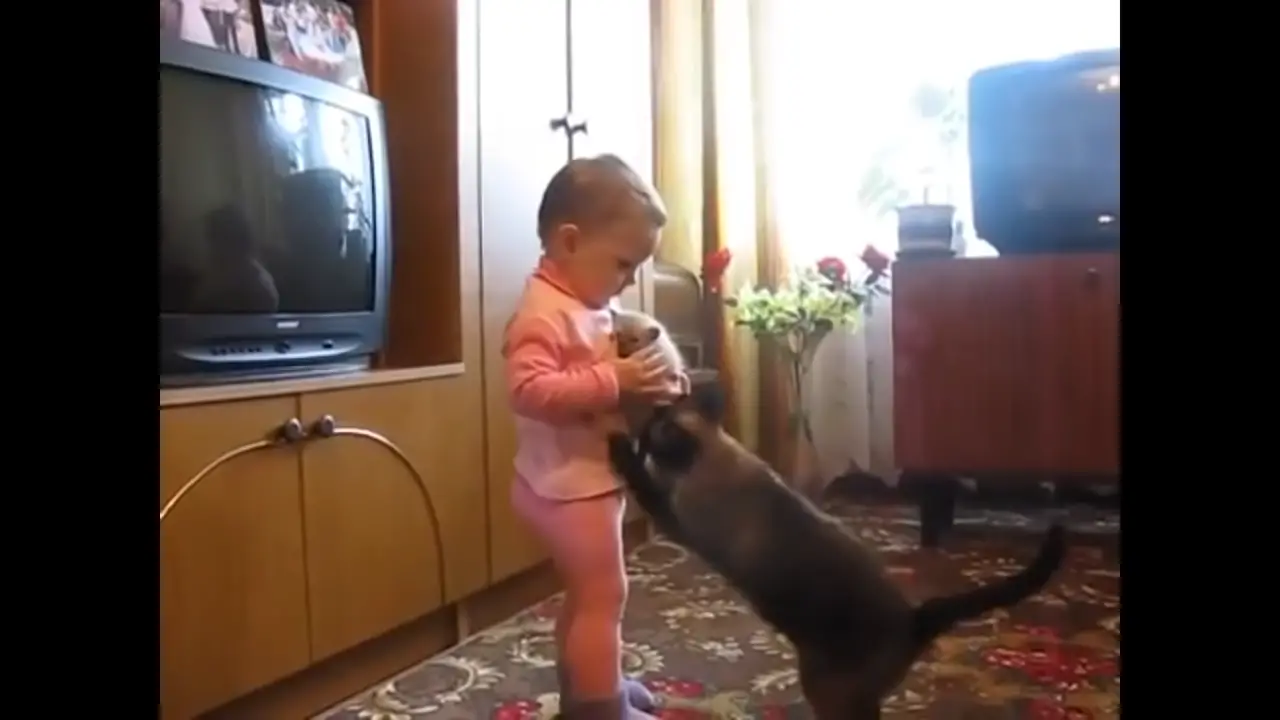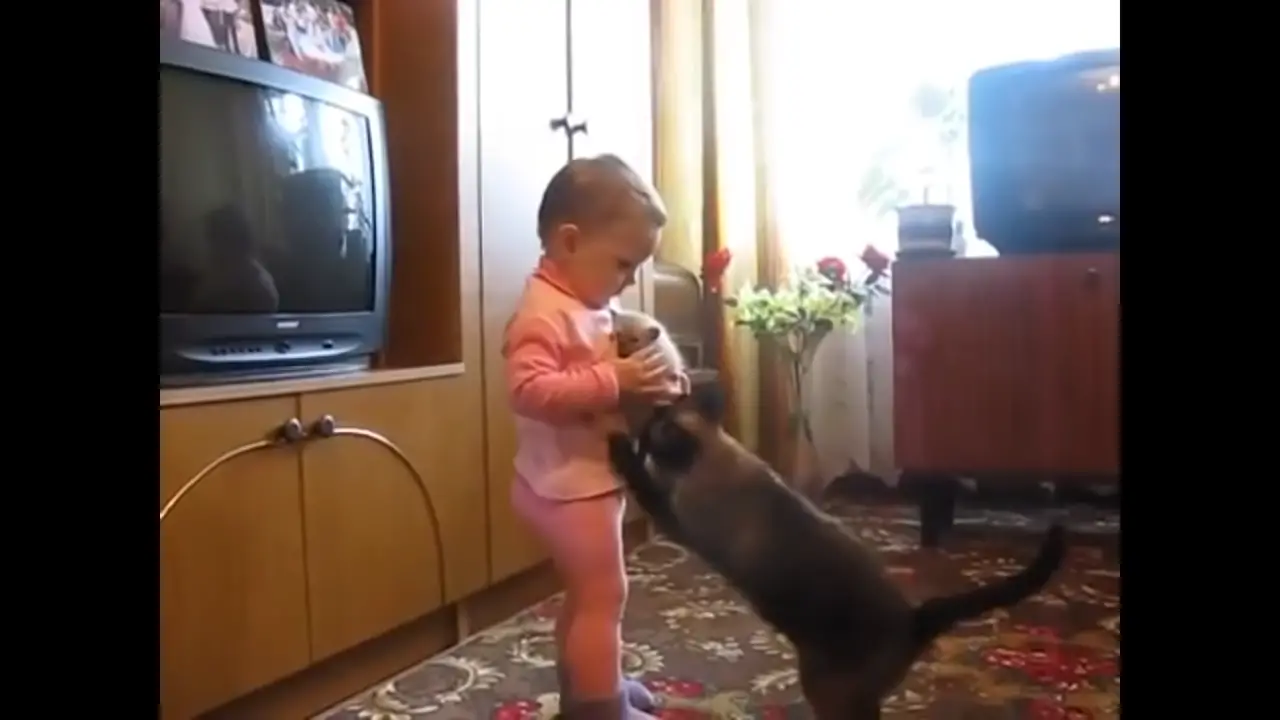 Although the kid in the clip looks really gentle. We can hear the kitten's cry for help. And surely her mama couldn't stand and take it all. So, like every protective parent, she applies a few ways to free the baby.
When the cat fails in her attempts, she resorts to the primitive option by grabbing the young furry baby in her neck and jumps to the little box. Needless to say, the incident upsets the toddler bursting into tears. Fortunately, the grandad is quick to comfort her.
Please press play and enjoy. Do share your thoughts in the scenario. If the clip was worth your time, kindly share it with your loved ones.