Learning something new is always exciting, especially when your tutors are adorably dressed up toddlers. Furthermore, when the topic itself is a bundle of charming flightless marine. Ellen and her classmate join in an exciting adventure to lecture their audience on Penguins. Now isn't that fun.
As they stroll on the stage, all dolled up in false tuxedos done with lovely sparkling hats. It's showtime, and the toddlers have put on quite thoughtful efforts in their outfits. As the music begins in the background, the kids began waddling from here to there—the audience cheers in unity to empower the little one putting up a show.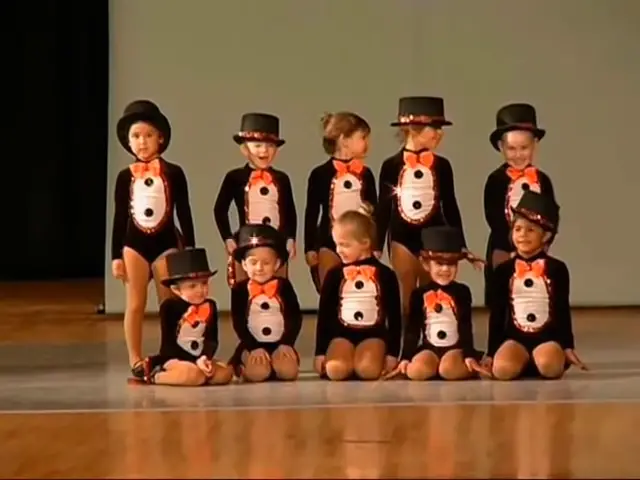 In the long song educating everyone about the cold-climate bird, there is so much one can do. Nonetheless, the kids give their very best on the stage. As they glance over their choreographer every now and then to get through the steps. The entire scenario is priceless and no doubt entertaining.
Please press play and enjoy the informative dance act.
Kindly share this adorable clip with your loved ones.